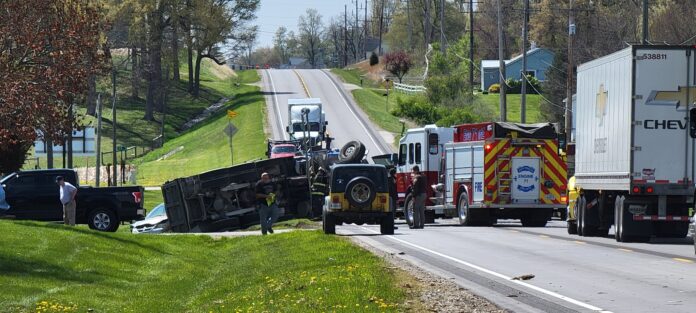 Law enforcement and first responders had a busy Monday responding to several incidents.
The first happened east of Syracuse where one person had to be airlifted to a Fort Wayne hospital. The Kosciusko County Sheriff's Office responded to a rollover crash along NE Wawasee Drive, where a car lost control and rolled over into a field. A passenger in the car was also injured.
Just before noon, crews were called out to a two-vehicle collision along State Road 13, near County Road 150 South that involved a dump truck and a minivan. The dump truck overturned on the east side of the road, where it lost its load of sand. At least one person was injured in that crash.
Another crash happened along US 30 near Larwill Monday afternoon involving a car and a semi-truck, however no additional information about that crash was available by the end of the day on Monday.