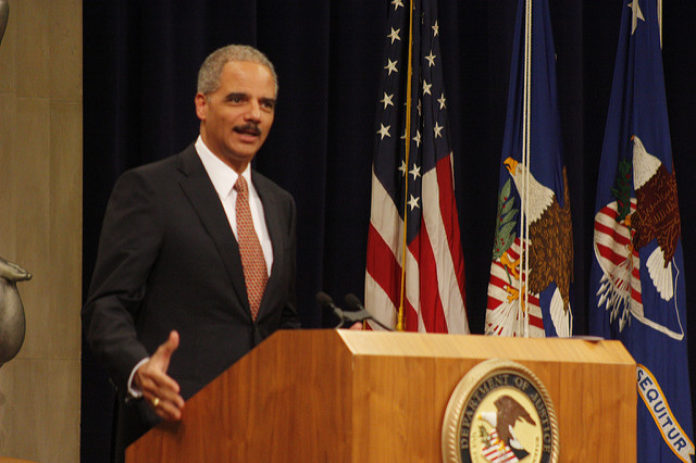 Former Attorney General Eric Holder will be in Indiana next month to deliver a speech.
Holder was the first African American to hold the position of U.S. attorney general and was appointed by former President Barack Obama in 2009.
He will address students at Anderson University, a private Christian school, on Sept. 19.
Holder will meet with students studying national security before speaking at an open forum scheduled for 2 p.m.
Holder was the 82nd attorney general of the United States from 2009 to 2015. He was previously a judge of the Superior Court of the District of Columbia and also served as a U.S. attorney.
He has worked for a private practice law firm in Washington after leaving the Obama administration.