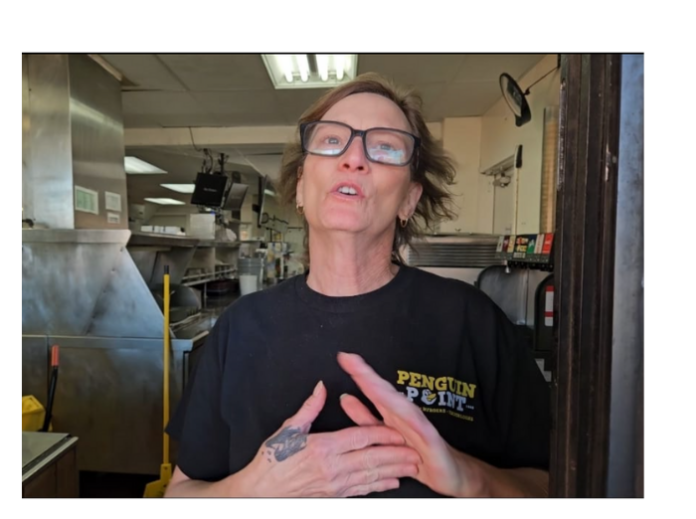 By Dan Spalding
News Now Warsaw
WARSAW — The final Penguin Point in Warsaw closed Saturday night after the store announced plans to close its remaining few stores Friday, ending a 73-year run in northern Indiana.
The fast-food chain struggled in recent years after it was sold to an out-of-state company and had shuttered several stores earlier this year.
Friday's announcement led to a rush of sales from longtime fans and both stores in Warsaw saw long times during its two last days of operations.
The Center Street store closed Friday night and the North Detroit street location saw long lines Saturday until it closed around 8:30 p.m.
On Sunday, a few remaining employees returned to help clean up the store on North Detroit Street.
Store Manager Janet Stacy took a few minutes to reflect while standing in the drive-thru window on Sunday.
She reiterated thoughts shared by many customers.
"Once we brought back the original things, our sales were going up, but the problem was, the other years they were trying to bring in the different products and try to make it better, it just made it worse because our original customers wanted the original food they grew up with," Stacy said.
Despite losing her job, she did not sound bitter and is fond of her past customers and co-workers.
"I'm blessed that I got to work with them as long as I did," she said.
Penguin Point previously had three stores in Warsaw and one in Syracuse.
Established in 1950, Penguin Point was known for menu items like the Big Wally and its tenderloin sandwich.