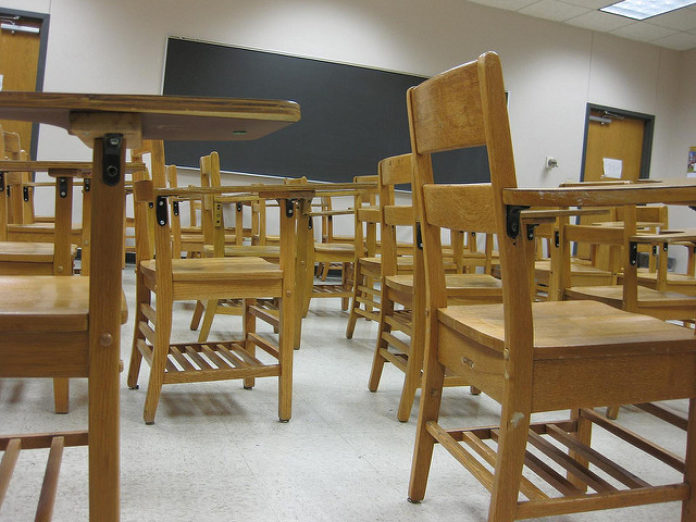 A Fort Wayne man is accusing his son's 8th-grade Spanish teacher of pushing a political agenda on students.
In a report from our sister station WOWO, Todd Hein tells us his son was shamed, bullied, and given an extra assignment by his teacher, Sarah Ford, at Blackhawk Middle School, after he cited Fox News as his source for an assignment.
"She decided to walk up to him and in front of everybody, told him Fox News is fake news, it's full of lies… and gave him a new assignment, to look up any of the 'many lies' Donald Trump has told as President of the United States, and do a full page report on that," Hein says.
Hein says he doesn't care what the teacher's political views are, as long as they're not forced upon students:
"They don't need to listen to that in a Spanish class, of all things. I mean there's no other word to describe it. She bullied our son over Fox News."
He adds he had a 36-minute meeting with the school's principal in which Ford admitted to the allegations. However, the district tells Hein they've finished their investigation into the matter, but won't say what their ruling is:
"They said she'd be the only person who knew the outcome unless she was terminated, then it would be presented to the board and it would become a public record," Hein says.
We reached out to FWCS spokeswoman Krista Stockman for comment. She provided the following statement:
"Fort Wayne Community Schools does not condone the kind of behavior detailed by this parent. When we were notified, we immediately investigated and took appropriate action. Because this is a personnel matter, I cannot provide details of the outcome of the investigation."
Hear our full interview with Hein here.