The National Weather Service of Northern Indiana has confirmed a tornado touched down in Wabash County. It was part of severe weather experienced across the state Friday afternoon.
In Kosciusko County, Silver Lake was hit hard. Downed trees and power lines were reported in that area.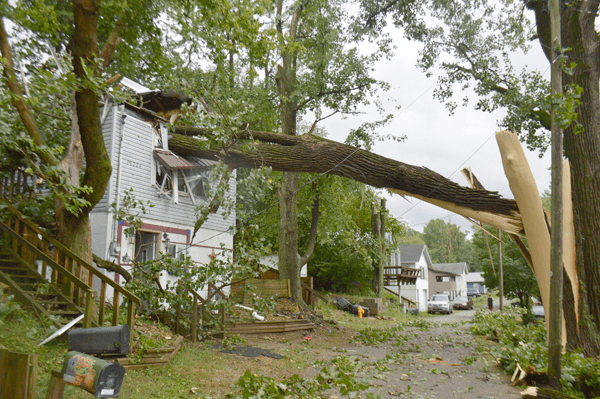 A news release from Kosciusko REMC Friday said high winds and fallen trees were the reason for power outages for over 3,000 Kosciusko REMC members scattered throughout the county.
NIPSCO reported on its website that Silver Lake had 574 customers without power as of 5:25 p.m.; Cromwell, 5; Mentone, 173; Syracuse, 536; and Warsaw, 260.