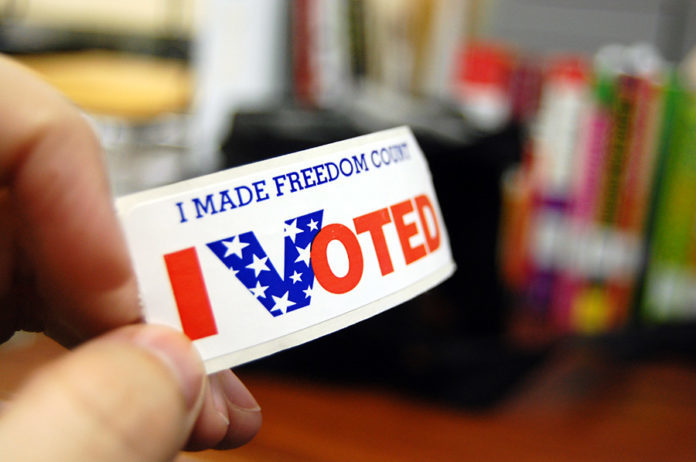 Filing for this fall's school board elections ended Friday and there will be several contested races.
Whitko Schools will have two seats up for election Nov. 6, with one having four candidates and the other having two.
District 4 – which includes Jackson, Monroe and Washington townships in Kosciusko County – currently is represented by Eric Trump but he didn't file for re-election.
Seeking to replace him are Richard Jason Thomas, East CR 200S, Pierceton; and Bill Patrick, South CR 700E, Pierceton.
District 5 incumbent Jorell T. Tucker, East Front Street, South Whitley, has three contenders seeking his seat. They are Annette J. Arnold, West CR 700S, South Whitley; Dale Anthony Starkey, North Maple Street, Pierceton; and Scott Werstler, West CR 150S, Larwill.
The townships of Richland and Cleveland in Whitley County make up District 5.
Four seats on the Warsaw School Board are up for election, including one involving three candidates.
Running for District 1 is Michael Coon, South Trail Ridge Road, Warsaw; Keith E. Manuel, South Ferguson Road, Warsaw; and Wendy Fairchild, West CR 400S, Warsaw.
Currently, District 1 is represented by Matt Dick. He is completing his second four-year term, and could seek another four-year term as the board this past year expanded term limits to three four-year terms. However, he and District 7 board member Dan Metzger vowed not to seek a third term.
The only person running for Metzger's Warsaw School Board seat is Brad Johnson, East CR 700S, Claypool.
Incumbents Heather Reichenbach, district 2, Barrington Place, Warsaw, and Jeremy Mullins, Stone Camp Trail, Winona Lake, district 5, also are unopposed.
Three incumbents on the Wawasee School Board are seeking re-election but only one faces challengers.
Mary Lou Dixon, North Ind. 13, Syracuse, represents District 2. She will face Steven Baut, North Iroquois Drive, Syracuse, and William D. "Bill" Cripe, North Southshore Drive, Syracuse.
District 2 is Turkey Creek Township.
Uncontested Wawasee board members are Robert Fisher, East Effie Mae Street, North Webster, District 1, and Rebecca "Becky" Linnemeier, North Camelot Trail, Milford, District 3.
District 1 is Tippecanoe Township, while District 3 is Van Buren Township.
There are two contested races at Tippecanoe Valley.
Incumbent Todd L. Hoffman, East CR 400N, Rochester, will square off against Craig A. Durkes, East CR 200N, Akron, for the District 5 seat.
With District 4 incumbent Bryan Murphy not in the race, voters will decide between Thomas J. "Tom" Bauters, East CR 100N, Akron, or Kristopher Fear, East Division Road, Akron.
Unopposed for District 3 will be Lacey Wise, West CR 900S, Akron. Incumbent Stan Miller did not file for re-election.
Three incumbents at Triton are seeking re-election, but only one is being challenged.
Steven D. Stichter, West Spring Street, Etna Green represents District 2 but he will have to hold off Andrew L. Cook, East High Street, Etna Green, to keep his position.
Unopposed for District 1 is Teresa Barnhart, 14th Road, Bourbon, while Kenneth Miller, North Washington Street, Bourbon, faces no contestants for his District 4 seat.