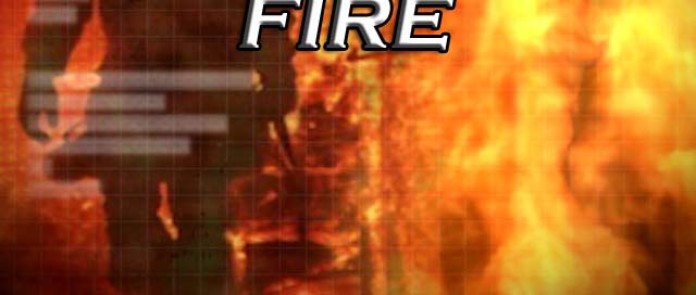 An early morning fire on Monday, April 25, 2016, claimed the life of a Fulton County Man. At 4:33 am a call came in to Fulton County dispatch concerning a residential fire located at 4058 E. 700 N., Rochester, IN and a male subject still inside the residence. Mentone, Rochester and Henry Township Fire Departments were dispatched to the address along with Lutheran EMS and Fulton County Sheriffs Deputies. Deputies arrived at the residence within 7-8 minutes of the original call and prior to fire personnel arrival.
They attempted to make entry into the residence but was forced back due to smoke and fire. Another occupant of the residence, Paula Fruitt, was able to get out of the burning structure through a bedroom window. Ms. Fruitt did not suffer any injuries that required medical treatment. A death investigation was initiated by the Sheriffs Department and in conjunction with the Fire Departments and the Indiana State Fire Marshall's fire investigation.
The deceased has been identified as Charles Fruitt, 61, of the residence. Preliminary cause of death is attributed to smoke inhalation due to the fire. An autopsy has been scheduled for Tuesday morning April 26, 2016 in Rochester. The cause of the fire is been ruled accidental. The preliminary cause has been ruled to be electrical in nature. More specifics will be released as their investigation is concluded. The couple also lost 2 of their 3 dogs in the fire.