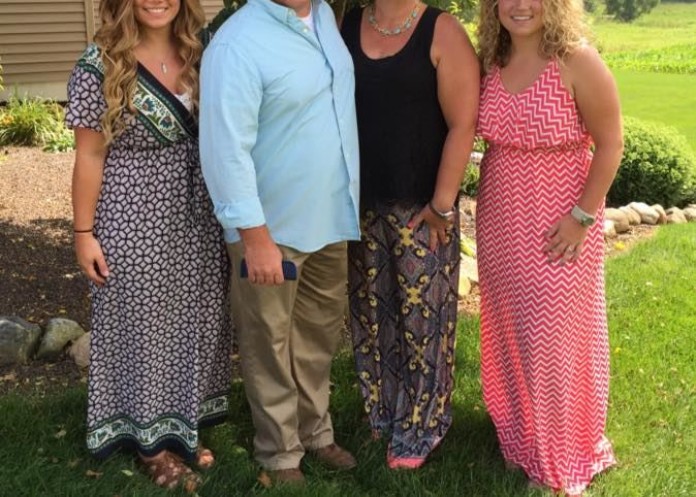 The Scott "Bibs" Bibler Memorial Scholarship Fund recently was established at the Kosciusko County Community Foundation.
According to a press release from the Foundation, the fund was created by Scott's wife, Stephanie Bibler, to preserve the legacy of her beloved husband. Many friends and family members contributed to the fund with memorial gifts after Scott's passing on Oct. 2, 2015, as a result of a small plane accident.
Bibler spent 25 years of his life as a football coach and educator at Tippecanoe Valley High School before leaving education to accept a job with CrossWinds of Fort Wayne. Bibler was a talented athlete in his youth, playing football for TVHS, where he graduated in 1982. He continued athletics at Taylor University, where he played football and baseball.
The scholarship in his memory is a fitting tribute to a man who treasured his faith, his family – most especially his daughters, Chelsea and Megan Bibler, and young people, according to the release.
The purpose of the fund is to celebrate and encourage student athletes with strong character and with servants' hearts to pursue careers in education.
To be eligible for the scholarship, students must be graduating high school seniors of a high school located in Kosciusko County (with preference given to students from TVHS), must have been involved in high school athletics, must be pursuing a degree in the field of education, and must have maintained a "C" grade point average or above.
Further, applicants must have participated in extracurriculars (other than athletics), community service or have been employed. Applicants must also submit an essay response and be able to provide references from a coach, a church pastor or youth leader and a teacher or school administrator.
Donations to the fund are still appreciated by the family and may be made to the Kosciusko County Community Foundation, designated to the Scott "Bibs" Bibler Memorial Scholarship Fund.
Since 1968, Kosciusko County Community Foundation Inc. has brought caring people and charitable endeavors together for the good of the community. The Community Foundation is a public charity, and gifts made to the Foundation are tax-deductible. To give by credit card, visit www.kcfoundation.org/donate
To give by check, make check payable to Kosciusko County Community Foundation and mail to 102 E. Market St., Warsaw, IN 46580.
(Story By The Times Union)