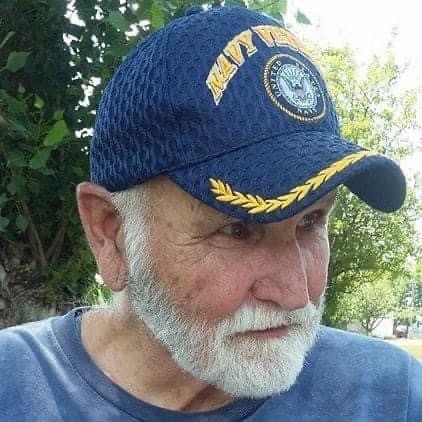 George D. Allen, 80, of Etna Green, Indiana, passed away on Tuesday, January 18, 2022 at his residence.
Born on February 23, 1941, in Middletown, Ohio, George was the son of Oscar and Mary Elizabeth (Ireton) Allen. He was united in marriage to Kathy Ann Doench on April 23, 1966, in Franklin, Ohio who preceded him in death in 2009.
George proudly served his country in the U.S. Navy on the USS Saratoga from 1958 to 1961. He has been a resident of Kosciusko County since 1998 and was formerly a truck driver for Pierceton Trucking with 30 years of service.
George will be lovingly remembered by his sons, Duane (Jennifer) Allen of Milford, and Timothy Wade (Katie) Allen of Fort Wayne; siblings, James Allen of Sedro Wooley, WA and Naomi Hundley of Hot Springs, AR; five grandchildren and five great grandchildren. He was preceded in passing by his wife Kathy Allen, and sister, Mary Kathren Hillard of Stewart, FL.
All services are private. McHatton-Sadler Funeral Chapel, Warsaw is entrusted with arrangements for the family.
To Sign the Guestbook or Send a Condolence go to www.mchattonsadlerfuneralchapels.com