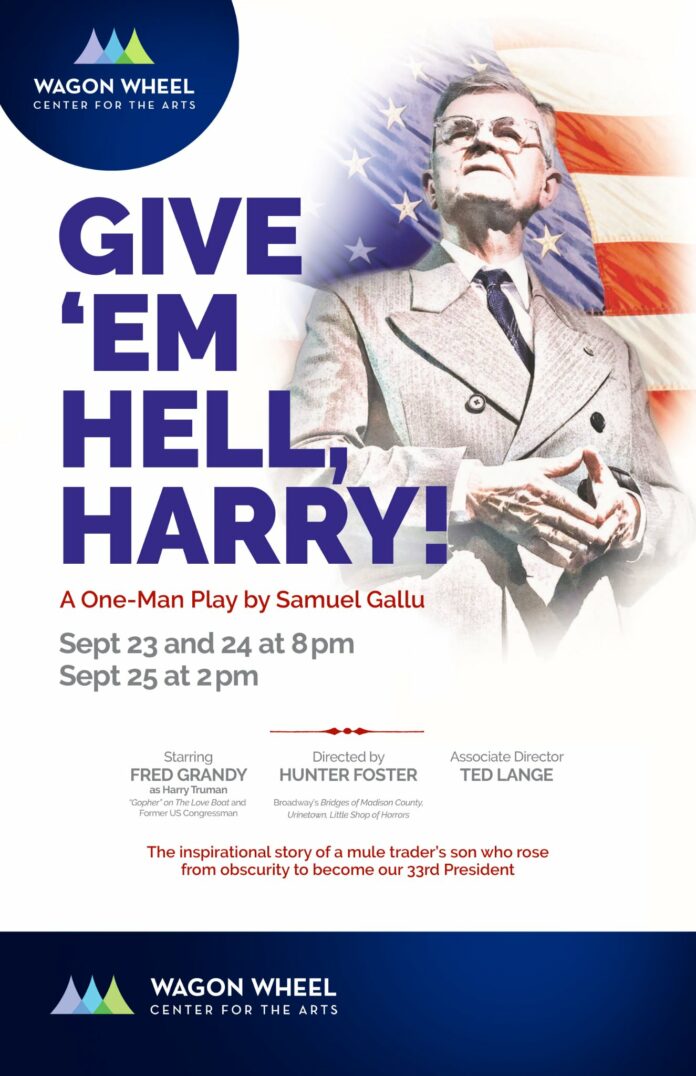 he Wagon Wheel Center for the Arts is proud to announce GIVE 'EM HELL, HARRY will be making a stop for multiple performances on the famous Wagon Wheel Theatre stage. GIVE 'EM HELL, HARRY will run September 23-25, 2022.
GIVE 'EM HELL, HARRY stars Fred Grandy as Harry Truman. Grandy is best known for playing the character Gopher on The Love Boat. The show will be directed by Hunter Foster. The Associate Director of GIVE 'EM HELL, HARRY is Ted Lange. Lange is best known as playing the bartender, Isaac Washington on The Love Boat.
Give 'em Hell, Harry! is a biographical play about former President of the United States Harry S. Truman, written by playwright Samuel Gallu. It is the inspirational story of a mule trader's son who rose from obscurity to become our 33rd President.
Following each performance there will be a talk back with Fred Grandy.