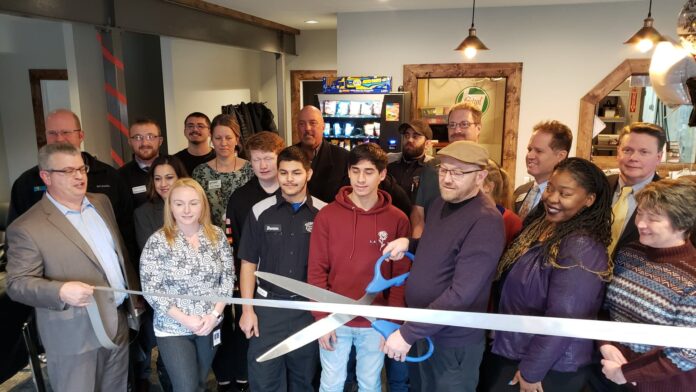 Warsaw car repair shop Global Auto celebrated their 25th anniversary on Wednesday with a ribbon cutting.
Owner Norman Hoyt started the business on January 1st, 1995 and has since built his business into a place where people can get their cars fixed up and where students can learn about the ins and outs of becoming an auto mechanic or technician.
Global Auto will be hosting another anniversary event on Saturday from 10:30 AM to 12:30 PM, where a car will be given away. There will be other prizes and vendors on hand.