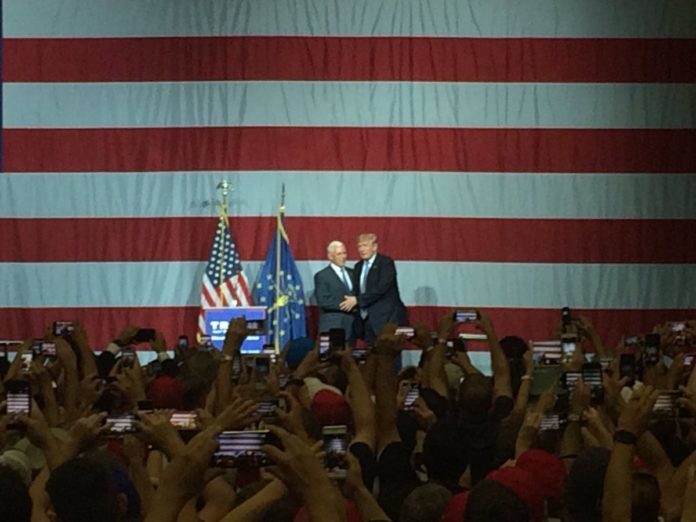 Indiana Gov. Mike Pence shared a campaign stage with Donald Trump as the Republican presidential candidate considers him as a potential vice presidential running mate.
The governor introduced Trump during a rally in the Indianapolis suburb of Westfield.
Trump has appeared recently with other possible running mates, including New Jersey Gov. Chris Christie and former U.S. House Speaker Newt Gingrich.