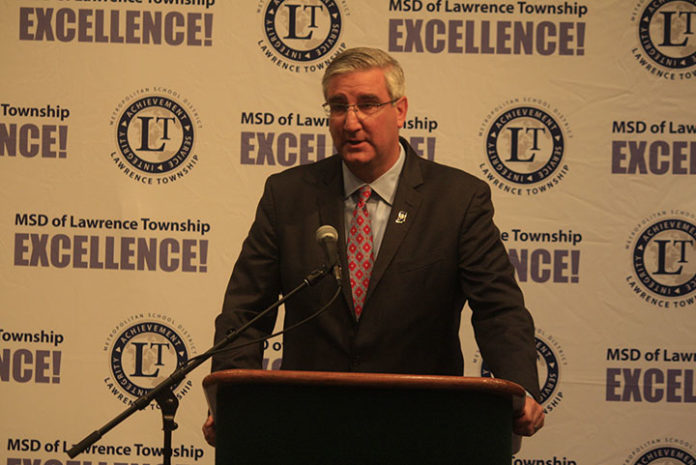 Gov. Eric Holcomb is in Europe and has visited Belgium, France and Germany to talk with some of the 450 companies in Europe that do business in Indiana. He's also trying to drum up new business for the state.
"Great to spend time with these Belgian business and government leaders. As Belgium keeps looking for places to invest and grow overseas, we'll be at the top of the list!" Tweeted Holcomb.
Holcomb also met with NATO representatives.
"Indiana supports @NATO's mission in a number of ways; including military training and Hoosier-made materiel sold to alliance members. Great discussions on how we can further benefit by working with organization and member countries," Tweeted the governor.
This trip is the third for Holcomb to Europe.
"I've told every governor I've met that Brussels should be their launching pad to Europe. Gov. Holcomb is the first governor to take me up on that," said U.S. Ambassador to Belgium Ronald Gidwitz.
In 2017, businesses exported $9.6 billion of Hoosier-made products to Europe, accounting for more than 25 percent of the state's total exports.