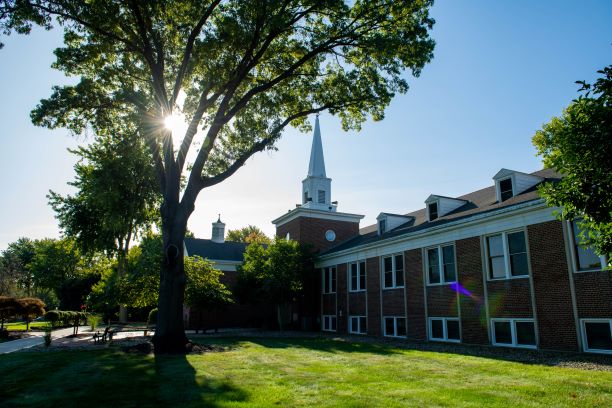 Grace College officials announced Tuesday that on-campus classes are suspended through the end of the spring 2020 semester. Grace's courses will continue to be delivered remotely, and the Commencement ceremony scheduled for May is suspended.
"This is one of the hardest decisions of my 40-plus years in higher education," stated Grace College President Dr. Bill Katip. "While we all deeply desire to be together on campus, hold classes as normal, worship together at chapel, and do life together, we know that the COVID-19 pandemic requires something different," he said.
Grace residential halls will remain closed, and in-person campus events are canceled for the remainder of the semester.
But Grace is finding alternative methods to keep its students, staff and faculty connected. "We want to continue to foster the Christ-centered environment we all love at Grace, so we are creating new ways for our campus community to connect. Although we are not physically together, it's more important than ever that we are 'together' as a community," Katip said.
The college will post weekly chapels via YouTube and its residence life staff is finding virtual ways to connect with students. Student involvement opportunities will include documentary viewings, guided workouts, and even a virtual concert with The Gray Havens.
Grace's admissions office is offering live stream visit days and virtual visits with admissions counselors, faculty, coaches, and students ambassadors at www.grace.edu/visit. Additionally, due to the postponement of SAT/ACT testing, Grace has gone test-optional for fall 2020 applicants above a 2.5 GPA. Students that complete Grace's free application at www.grace.edu/apply will not be required to submit test scores and are eligible for financial aid, including merit scholarships.
Grace will continue to provide updates about commencement and other summer events at www.grace.edu/covid-19/.
Questions from the press can be directed to Drew Flamm at (574) 377-1037. Questions from Grace students can be directed to Aaron Crabtree at crabtrat@grace.edu.