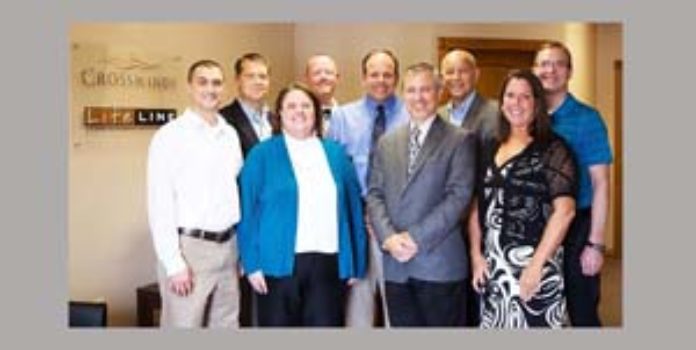 WINONA LAKE – Grace College and Lifeline Youth & Family Services announced a new partnership Wednesday.
Grace's graduate Clinical Mental Health Counseling program will be offered at a discount to qualified Lifeline employees and interested future Lifeline employees, according to a press release from Grace. "Reduced tuition from Grace, combined with significant tuition reimbursement from Lifeline, make this new partnership an innovative and attractive option for those pursuing a career in mental health counseling," the release states.
Prospective students in the Grace-Lifeline Educational Career Track Program will be placed at Lifeline for the required CMHC practicum and internship. Upon completion of their master of arts in CMHC, Grace-Lifeline Educational Career Track Program students will be employed by Lifeline.
Lifeline Youth & Family Services offers home-based and residential counseling-related services, including family casework, therapy, supervised visitations and help for families struggling to overcome their past.
Mark Terrell, CEO of Lifeline Youth & Family Services stated, "Across the state of Indiana, there is such a great demand for more graduate clinical mental health professionals. We are serving over 3,000 families a week and we need additional staff to meet these families' needs."
Dr. Amy Gilbert, chair of the Department of Graduate Counseling at Grace College, remarked on the benefit to potential students the partnership offers. "I'm delighted that Lifeline has partnered with Grace to offer the opportunity for our students to be employed as professional counselors at a well-respected Christian organization immediately upon graduation. For many of our students, this would be a dream job," she said.
The CMHC program at Grace College trains graduate-level students to be competent professional counselors grounded in biblical principles, according to the release. Upon completion, students are qualified to seek state licensure or pursue doctoral studies in counseling. The CMHC program, as well as the Grace-Lifeline Track, is available both residentially and fully online, both of which are CACREP-accredited. "We're excited to pair quality education at Grace with the excellent practical experience offered at Lifeline for a reduced price," said Dr. Bill Katip, president of Grace College. "This partnership is one example of our commitment to graduating career-ready students equipped to live lives of purpose."
"Grace College and Lifeline have worked hand in hand for years. This is a new facet of our exceptional partnership," said Dave Long, vice president of residential services at Lifeline. "With our new location in Warsaw, we are especially excited to work with Grace to train competent mental health professionals."
For more information on the Grace-Lifeline Educational Career Track Program, including admissions information, contact Travis Turk at 574-265-4187 or tturk@lifelineyouth.org.