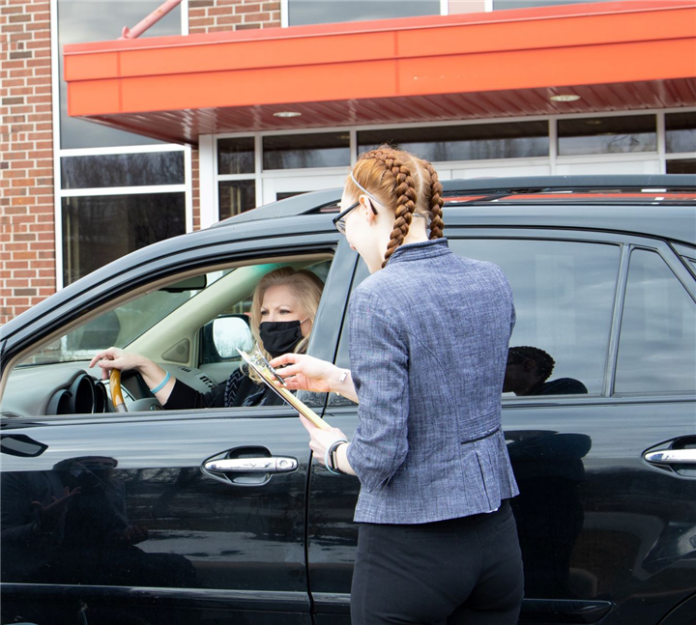 WINONA LAKE — The Grace College School of Business is prepared for its 13th year of the Volunteer Income Tax Assistance (VITA) program.
The program, sponsored by United Way of Kosciusko County, provides free tax preparation to elderly, disabled and lower-income individuals filing a basic tax return. This year, to prioritize safety, it will be conducted "curbside" in the lower level parking lot of the Manahan Orthopaedic Capital Center (MOCC), 610 Wooster Road, Winona Lake, starting Friday, Feb. 4.
"We are excited to run VITA again this year," said Melissa Chappell, interim director of the William P. Gordon Institute of Enterprise Development at Grace College. "We know that this fills a great need in our community."
VITA participants will never step foot inside of the MOCC. A Grace student will come to the car, receive all of the necessary documents and take them inside to the tax preparers. While the taxes are being done, participants can wait in their car or run errands while their taxes are being completed.
Since 2010, the Institute and United Way of Kosciusko County have sponsored the IRS-endorsed VITA program in the county.
Volunteers, including Grace College business students and professors and certified public accountants (CPAs), make the service possible in Kosciusko County.
Each student enrolled in the Grace College Federal Income Tax class is required to volunteer with VITA for 20 hours, but all business students are able to earn practicum credits through volunteering.
Anna Steely, a third-year VITA volunteer and student leader, expressed why she has jumped at the opportunity to help with VITA year after year. "I appreciate the opportunity to gain real-life, hands-on business skills and to help people in the community. It's wonderful to be able to provide tangible assistance to members of the community who can benefit from our help," she said.
VITA appointments can be made via phone at 574-372-5160 or email at vitataxes@grace.edu. Appointments are available on Mondays, Wednesdays and Fridays from 1 to 4 p.m., and Saturdays from 9 a.m. to noon.