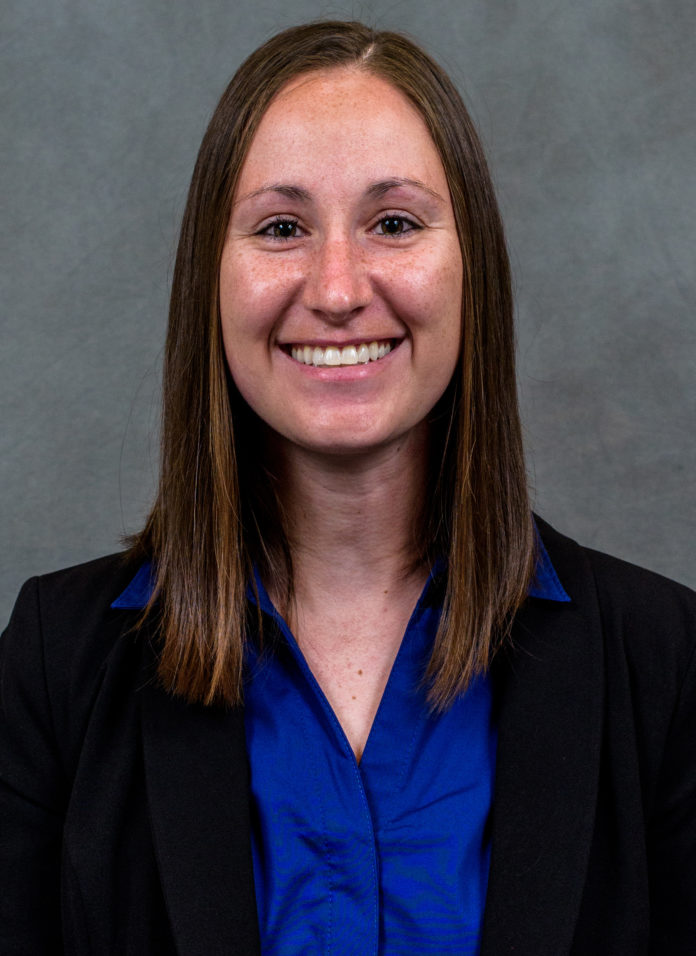 Grace College named Nora Reece as the next head coach for women's softball.
Reece comes to Grace from Georgia Tech where she served as an assistant coach in 2016. She helped lead the Jackets to a 22-win season while assisting with all aspects of the program's daily functions.
"I could not be more excited to lead this special group of young women to the top of the Crossroads League. I am looking forward to building our team culture around a winning tradition," Reece said. "Grace College has the entire package. It has a Christ-centered, family-oriented and competitive atmosphere that makes for a perfect fit. I would like to thank [Grace A.D.] Chad Briscoe for providing me with this opportunity to join an athletic department which prioritizes the student-athletes' spiritual and academic growth. My husband and I feel extremely blessed to call Grace College our home. Go Lancers!"
Before working with Georgia Tech, Reece served as the head softball coach at Houghton College for two seasons from 2014-15. She helped the Highlanders to their best single season in the young program's history in 2015, improving the team statistically in nearly every category.
For two years prior to Houghton, Reece was an assistant coach at Shorter University while earning her master's degree. While at Shorter, she helped the Hawks to an NAIA national crown in 2012 and a national runner-up finish in the NCCAA in 2013.
"This is an incredible opportunity for Nora. She will get to continue coaching the game she loves while being close to family," said Georgia Tech head coach Shelly Hoerner. "Grace College is getting an outstanding softball coach but an even better person. Her passion for teaching and helping individuals grow will definitely stand out."
Reece's playing days were spent at Olivet Nazarene, where her team won 231 games in her career and claimed the NCCAA national championship in 2008. She was an NCCAA First Team All-American and NCCAA All-Tournament catcher and helped the Tigers reach three NAIA World Series.
She graduated with a batting average of .304 with 207 hits, 38 doubles and 17 home runs. ONU won three conference championships during her career, and Reece was named Team MVP, All-Conference and an NAIA Scholar-Athlete as well.
"We look forward to Nora leading the softball program at Grace. Nora has an extensive background in softball and her coaching experience at D1 Georgia Tech will serve her well as she takes over the program," said Grace A.D. Chad Briscoe. "Nora brings a high level of success and passion for impacting lives for the Lord through the game of softball. We are excited for her and her husband Corey to join the Grace College family."
Reece inherits a program that has averaged 30 wins per season since 2014. The Lady Lancers have reached the NCCAA World Series twice in the past three years and have won at least 19 games in the Crossroads League three straight seasons.
Reece and her husband Corey will move into the area this summer. She has a bachelor's degree in education from Olivet Nazarene and a master's in leadership from Shorter.
"We are very excited to add Nora Reece to our coaching team at Grace," said Grace Vice President for Academic and Student Services Jim Swanson. "Nora's experience as a coach and athlete give our Lady Lancers a great opportunity to grow as a team and continue the success of the past several years."