Ground has official been broken for the Warsaw Rotary Park at the corner of West Market and West Center Streets. Officials say they hope the park will be completed by 2019, just in time for the Warsaw Rotary Club's 100th anniversary.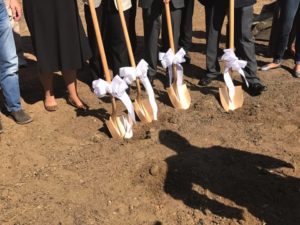 Warsaw Assistant City Planner Justin Taylor has been instrumental in the park's design. He tells News Now Warsaw he's proud of the community's involvement in the project.
"The Rotary Club has been great in partnering with the city, and donating all the money to get this project started and going. The pride is really in seeing how involved the community is."
The first phase of the park will focus on the pavilion, with the second phase introducing playground equipment as funds become available.
Rotary has committed to raising $30,000 for the project. You can order a Memorial brick as a way to contribute to the park fundraiser from the Warsaw Rotary Club: https://polarengraving.com/WarsawrotaryClub