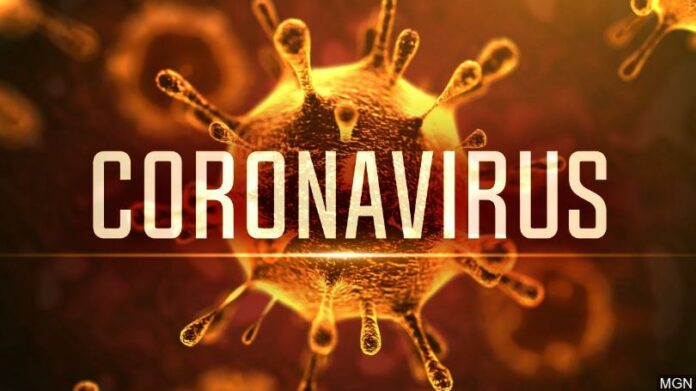 Kosciusko County Public Health Officer Dr. William Remington and his wife on Monday took advantage of the Indiana State Department of Health being at the Center Lake Pavilion and got Pfizer booster shots.
He said they were happy to get the free shots and more people who are eligible should get the COVID-19 booster shots.
The ISDH was at the Pavilion Monday through Wednesday.
Booster shots were a part of the discussion during Wednesday's press conference on COVID-19 at City Hall. The next press conference is scheduled for 8:30 a.m. Oct. 13.
"The delta surge has just been a real deal. It's been bad," Remington said. "The booster dose strategy is really effective."
He said it's been easier for the nation of Israel to do a comprehensive approach to the pandemic as they have a smaller population and a national health program.
"They had a highly immunized population but yet started to see hospitalizations and deaths go up again with (the) delta (variant)," Remington said. "They very quickly swung to just saying, 'hey, we need a booster here,' and they had evidence and they started boosting the population very quickly. And, in short order, it really took the fire out of this thing. The hospitalizations softened very quickly."
He said there's evidence that getting a booster shot dose will, at least for a few months, boost neutralizing antibodies. "It's not just about that science. It softens the hospital admission rate. Deaths are lower. So I think the booster strategy is very legitimate," he said, especially for those at highest risk.
Remington said the age of the patient is still one of the key metrics statistically as to the likelihood of a bad outcome with COVID and delta "has certainly demonstrated that. So offering this booster to those 65 and older, and those with pre-existing conditions, and it's a generous list of pre-existing conditions, or high-risks occupations."
Mayor Joe Thallemer, to clarify, said if a person had a Pfizer shot series, they were eligible for the Pfizer booster. However, if they had a Moderna or J&J primary shot, where do they stand with boosters?
"Stay tuned," Remington responded. "That guidance should be coming" with Moderna in a couple of weeks.
"And it's not interchangeable? You can't get a Pfizer booster if you had (one of the others)?" Thallemer asked.
"There just isn't great data as I understand it to say yay or nay," Remington answered. "I don't say it's a disaster to cross products, but I wouldn't do it. I would just wait for the guidance."
Expanding on the boosters, Remington said the Center for Disease Control and Prevention recommends the following groups should get a third dose of the Pfizer: people 65 and older, people age 18 and older in long-term care settings, people 50 to 64 with underlying medical conditions. You also may receive a booster if you're 18 to 49 with underlying medical conditions; people 18 to 64 with increased risk of COVID exposure and transmission because of occupational/institutional setting such as a healthcare worker.
The CDC firmly states there are groups who are at increased risk of COVID-19, including first responders (health care workers, firefighters, police, congregant care staff), educational staff, teachers, support staff, daycare workers, food and agricultural workers, manufacturing workers, corrections workers, U.S. Postal Service workers, public transit workers and grocery store workers.
Remington said the third dose of Pfizer is "very safe and effective in my opinion."
Asked if the Pfizer booster was widely available, Remington said he believed it was but didn't have a list of what each pharmacy had.