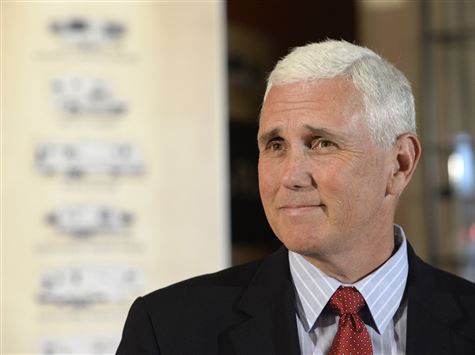 Governor Mike Pence could be the next Vice President of the United States.
If he does become the vice president, he'll be the sixth Hoosier to hold the office, according to research from the Mike Downs Center for Indiana Politics.
Indiana has played a major role in presidential elections in the past. In 51 elections, at least one Hoosier has been on the ballot 18 times.
The verdict is still out on whether Pence will help the Trump ticket. Director of the Mike Downs Center for Indiana Politics Andrew Downs thinks Pence will help balance the ticket, but that veeps haven't had a major impact in the recent past.
Their personalities balance each other out and Pence opens doors to large donors that Trump might not have had before, Downs said. Pence also has experience as an elected official, something that Trump doesn't have.
"In recent past, it doesn't really matter who the VP is," Downs said. "If you go back and look in the recent past, they don't really help or hurt the ticket."
Schuyler Colfax, Thomas Hendricks, Charles W. Fairbanks, Thomas R. Marshall and Dan Quayle are all vice presidents who were from Indiana.