Even if you're the biggest scrooge, there's something for everyone to binge watch on this list. Here's 30 holiday movies you can stream on Netflix right now:
White Christmas– the Bing Crosby classic! It isn't Christmas without this one.
The Nightmare Before Christmas– Great to watch at Halloween or Christmas, or anytime in between, this Tim Burton movie is spooky and fun.
So This Is Christmas– You know the inspirational John Lennon Christmas song? Well, this movie is nothing like that. The IMDB description reads: "Ashley lives in the fast lane until a handyman invades her life and she's directing a Christmas play for underprivileged kids. She runs into her ultimate soul mate. They may live happily ever after unless her step brother gets her killed."
How The Grinch Stole Christmas– The one with Jim Carrey, not the animated movie.
Gremlins– this 1984 comedy horror is not traditionally a Christmas-themed film, but its set during Christmastime.
Bad Santa & Bad Santa 2– not family friendly, but definitely festive.
The Legend of Frosty The Snowman– an updated version of the classic tale about the pile of snow that gets turned into a walking, talking, singing hat-wearing man.
Noel– grab a box of tissues for this one.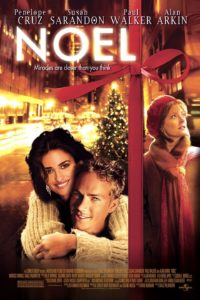 The Ref– a dark comedy movie about marriage counseling on Christmas eve. Great for the dysfunctional families that want a laugh.
Hector– Per Wikipedia, "A wandering homeless man named Hector heads south to London for his annual pilgrimage to a Christmas shelter."
Angels in the Snow– A blizzard forces a bickering couple to spend Christmas with a loving family. I'm sure they learn some memorable holiday lessons in the process.
A Very Murray Christmas– A 2015 made-for-Netflix special that brings music, laughter, and celebrity cameos to the holidays.
Dear Santa– A 2011 made-for-TV movie involving a kid's letter to Santa.
Back to Christmas– per Netflix, "A year after her broken engagement, a young woman awakens to a Christmas do-over but learns the happy ending she wants may not be the one she needs."
A Christmas Horror Story– all your spooky Christmas spirits, from zombie elves to Krampus.
12 Dates of Christmas– for those who like a cheesy rom-com.

Christmas In The Smokies– A drama and romance, IMDB describes this one as "a modern day Christmas classic set in the beautiful Smoky Mountains."
A Holiday Engagement– A similar plot to "My Best Friend's Wedding", except this time, its the holidays and there's no Julia Roberts.
Radio City Christmas Spectacular– Radio City Music Hall's song- and dance-filled Christmas extravaganza featuring the Rockettes.
Pee-Wees Playhouse Christmas Special– No secret word needed, this Pee-Wee special takes you on a magical trip through the winter holidays.
Marry Me For Christmas– Another made-for-TV movie, this one involves a boss who pretends to be engaged to her employee, a la "The Proposal".
The Spirit Of Christmas– This title is very literal…the main character falls in love with a spirit who takes the form of a human 12 days before Christmas. I'm not joking.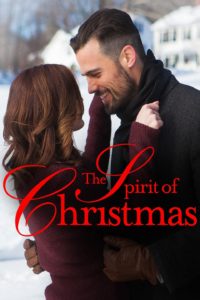 A Christmas Kiss– In this 2011 romance, a woman kisses her boss's boyfriend in an elevator. Romance is weird, right?
Happy Christmas– Warning: this one is rated R. Per Netflix, "After splitting up with her boyfriend just before the holidays, a young woman tries to start over, but her self-destructive behavior gets in the way."
Casper's Haunted Christmas– Per IMDB, " Kibosh, supreme ruler of all ghosts, decrees that Casper must scare at least one person before Christmas Day".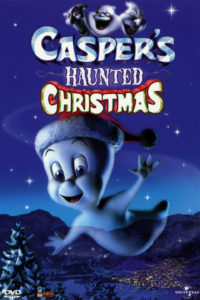 A Christmas Prince– Rose McIver of "iZombie" fame stars as a young journalist who, surprise surprise, meets a Prince at Christmas time.
Small Town Santa– Dean Cain plays a Sheriff who arrests Santa. And no, I didn't make that up.
Pete's Christmas– who is Pete? Why do you care? Well, his parents don't. They forgot to get him a Christmas gift. So then they copy "Groundhog's Day" by having him re-PETE (see what I did there) his Christmas over and over.
Naughty And Nice– Marsha, Marsha, Marsha. She's in this.