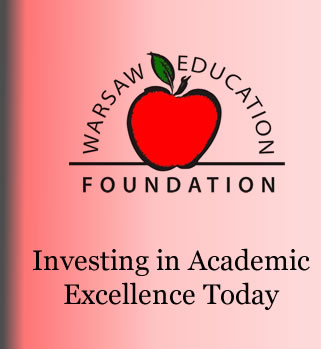 The Warsaw Education Foundation will offer an Honor an Educator tribute packages this holiday season now through December 4th.
With a contribution to the Warsaw Education Foundation in honor of any Warsaw Community Schools' educator, the Foundation will deliver an honored educator pennant, engraved pin and your personal message to the honoree.
An encouraging message from you will brighten your special educator's spirits this holiday season. Your donation will help fund Red Apple Grants to Educators for innovative projects and programs as well as basic learning materials needed in our classrooms.
Visit our website, www.warsaweducationfoundation.org, for further information.