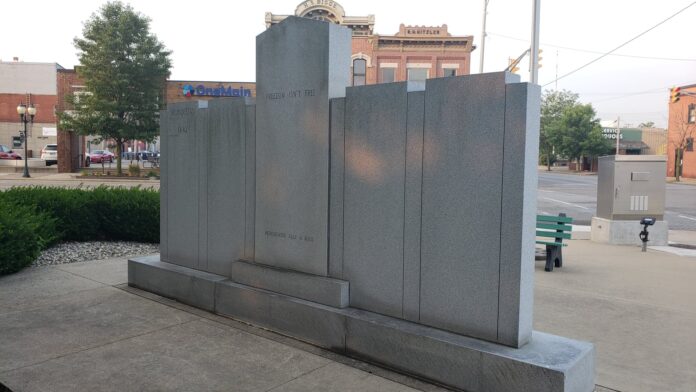 Donations are being sought to honor Gold Star Families and to add wording to the back of the memorial wall in downtown.
Co-Chairman of Kosciusko Honor and Remember Ken Locke said they want to honor the sacrifice and grief of "mothers, fathers, siblings and other family members who have lost someone during the war. This will be a perfect way to do so."
At Tuesday's County Commissioners Meeting, Commissioner Bob Conley said the wall will state, "Kosciusko County expresses eternal gratitude to Gold Star Families whose loved one paid the ultimate sacrifice defending the United States of America; their sacrifice will not be forgotten."
If you would like more information on the memorial, call 574-268-7697.