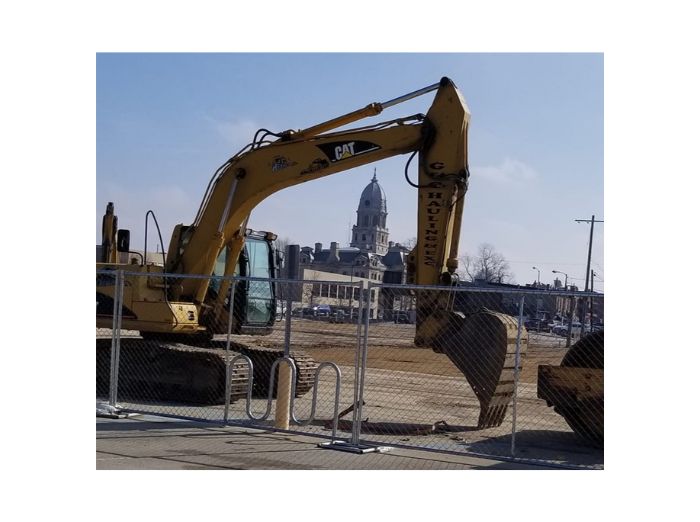 By Dan Spalding
News Now Warsaw
WARSAW – Kosciusko Economic Development Corporation on Tuesday announced it is seeking proposals to develop a housing project at the old Owen's supermarket property near downtown Warsaw.
The group is seeking a request for proposals (RFP) to redevelop the two-acre site located at 302 W. Market Street in downtown Warsaw and is hoping to attract some proposals by early January.
The location was formerly home to Owen's Supermarket and pre-development activities have been completed to deliver a build-ready site, according to a news release from KEDCo.
"The issuance of this RFP is an important milestone in our partnership with the City of Warsaw and our largest employer, Zimmer Biomet, to encourage the development of workforce housing in proximity to anchor employers in Kosciusko County," said KEDCo CEO Alan Tio
KEDCo and the City of Warsaw are seeking proposals from qualified developers to maximize the reuse of the site as "a transformative, mixed-use development" that includes some combination of multi-family residential, parking and some kind of office, retail or restaurant space.
"With a location in the heart of downtown, this development will be an important asset in complementing our existing downtown businesses, and supporting our local workforce," said Warsaw Mayor Joe Thallemer.
This property is the catalyst site for the Workforce Housing Anchor Employer Demonstration Program award from the Indiana Housing & Community Development Association (IHCDA) to a local coalition led by Zimmer Biomet.
The award coincided with the completion of a countywide housing market potential study that identified a potential market for up to 225 residential units in downtown Warsaw.
KEDCO is leading a countywide housing initiative focused on adding up to 1,920 units of workforce housing.
For purposes of this development, workforce housing is defined as 60%-100% Area Median Income (AMI) for rental units and 60%-120% AMI for buyers. The 2022 AMI for Kosciusko County is defined by the Federal Housing Finance Authority as being $80,100.
To view the RFP and related site documents visit: bit.ly/kedcoRFP. Interested parties should submit their "Intent to Respond" to KEDCO Project Director Terry Sweeney at tsweeney@kosciuskoedc.com by Jan. 5.
Respondents will be invited to participate in a pre-submittal conference scheduled for January 10, 2023.
Stay connected with KEDCO via Facebook, Linkedin and Instagram @kosciuskoedc or by visiting www.kosciuskoedc.com.