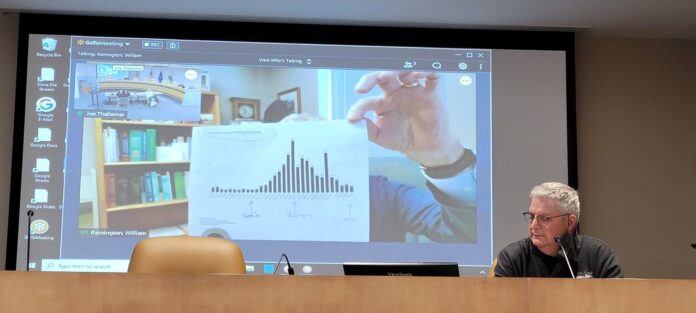 Coronavirus metrics continue their improvement both locally and across the state.
In the weekly county update, Kosciusko County reported 122 weekly cases per 100,000 residents and the positivity rate was under five percent, keeping the county in yellow. The improvement is keeping local officials optimistic, but also cautious. County health officials spoke at the bi-weekly COVID press conference virtually at Warsaw City Hall.
"The numbers have been going very well lately, it's a relief to see how they have come down in the last three weeks," says Teresa Reed from the Kosciusko County Health Department. Reed says over the past three weeks, there have only been 17 cases per week.
County health officer Dr. Bill Remington continued to stress the importance of the vaccine, calling them a "game-changer." "Promoting vaccination is our biggest job right now. The quicker we can be broadly immunized as a population, the quicker this gets in the rear view mirror. Do it for your friends, do it for your business friends. We don't want another year of this," Remington said.
Bowen Center President and CEO Kurt Carlson gave an update on the testing and vaccine hotline, stating testing has dropped down to 250 a week on average and they have performed about 14,000 tests since opening in October. More the the Bowen Center work has shifted to their vaccine hotline, which helps those looking to get scheduled for a shot or have questions. Carlson said 80 percent of their calls are from those looking to get an appointment set up.
Kosciusko Community Hospital CEO Jae Dale also spoke during the press conference, saying the hospital has seen a decline in those coming in regarding COVID cases. The hospital is now down to two patients currently saying at the hospital for COVID, but they are not in the intensive care unit. KCH is also inoculating people Monday through Wednesday from 9 AM until 2 PM that meet current criteria, but have also been focusing on healthcare workers and first responders.
Officials will hold another meeting on Wednesday, March 3rd at 10:30 AM.