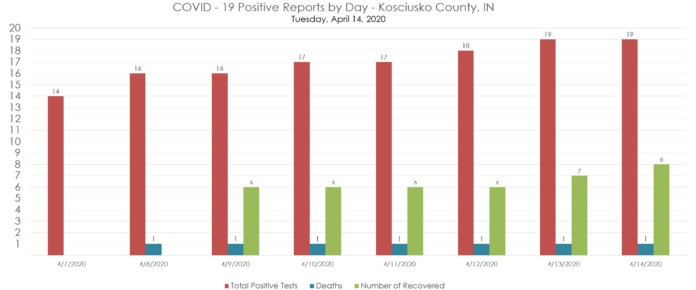 Another day with no additional reports in Kosciusko County, but health officials say continued improvement is being seen in those with positive cases.
In their update on Tuesday, the Kosciusko County Health Department says they are now seeing recovery in eight cases, which is two more than reported on Monday.
The county is at 19 positive cases, with five cases being reported in the last seven days.