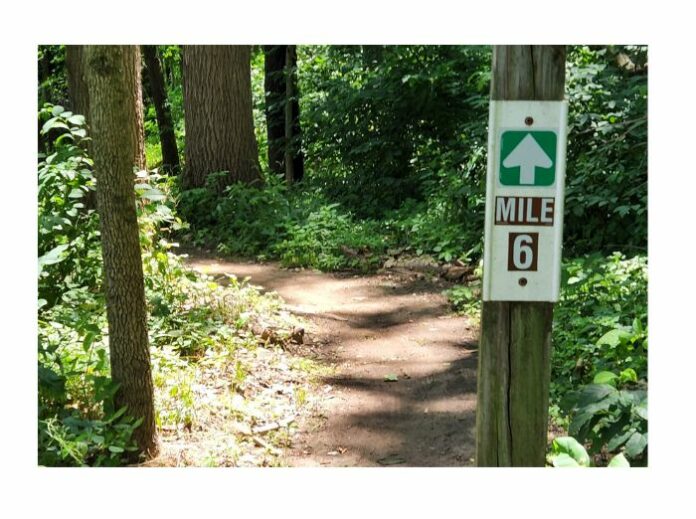 By Dan Spalding
News Now Warsaw
WARSAW — As the Kosciusko County Velo organization enters its 20th year of existence, cycling enthusiasts appear to be gaining even more momentum.
The group that organizes the massive Fat and Skinny Tire Fest each May expanded its footprint last year when it announced plans for a bike park along Pierceton Road in Winona Lake and held its first Winona Lake Trails Fest.
The group promotes biking advocacy, activities and access and the two new components fit perfectly into that mission.
The bike park, which is still in the fundraising stage, is intended to provide an atmosphere where young people can learn different bike skills that prepare them for mountain bike activities.
KCV Board President Mike Cusick loves the location:
"We're excited about it. Not only is it next to the current ten miles of trails so it makes it easy to access. But the immediate access to the greenway system, it's just ideal," he said.
The Club also got a boost last year when the Main Street Warsaw decided to shift Warsaw's First Friday to the third Friday, which lines up perfectly with the annual Fat and Skinny Bike fest.
"It's perfect. It's just the perfect opportunity to bring those crowds together, and we're partnering with the chamber this year to co-host the event," he said.
Cusick, who is semi-retired from the orthopedics industry, is one of three bicycling enthusiasts who are on the new Kosciusko County Park Board, which was created last year.
The board is focusing on different types of trail systems as it works to establish a master plan in its first full year.
"There's a lot of interest and there's a lot of excitement," Cusick said. "Coming from the corporate world, sometimes I have a different perspective of time. We're moving very quickly, but I also understand the processes through the county and the government are going to take a little longer. I'm confident that this will happen."
To learn more about DCV, check out the website at KCVcycling.org or stop by their monthly meeting tonight at Mad Anthony's in downtown Warsaw. The start time is 7:30 p.m.