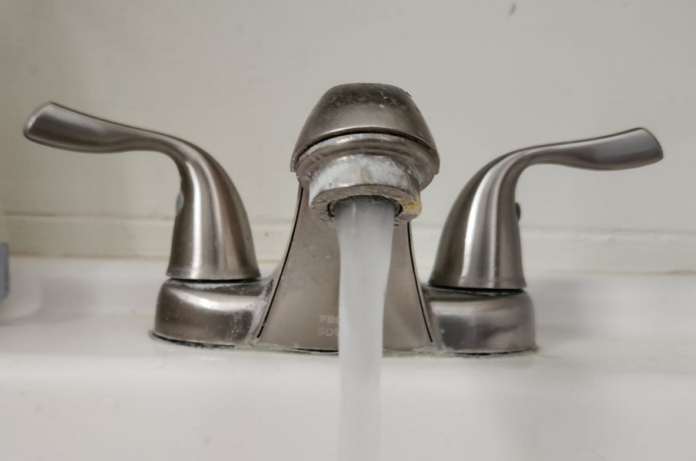 News Release
GREENWOOD – Indiana American Water has filed a rate adjustment request with the Indiana Utility Regulatory Commission.
The move comes after the utility announced it was investing $875 million in water and wastewater systems to be made through 2025 to continue providing safe and reliable service as well as a significant increase in the cost of procuring chemicals, goods and services.
It was unclear if that figure includes the $700,000 used to acquire the Claypool water system, which was finalized last week.
"Indiana American Water has made significant investments in aging infrastructure and its treatment and distribution facilities to ensure service reliability, water quality, and fire protection capabilities that help protect customers and the communities we serve," said Indiana American Water President Matt Prine.
"We also remain steadfastly committed to addressing the needs of our most vulnerable customers and have included components in our request to keep their rates affordable."
In the filing, Indiana American Water is seeking to increase revenues over a phased in, three-step process through May 2025 that would result in $86.7 million of additional annual revenue when fully implemented.
If the company's proposed rates are approved as requested, the bill for a typical residential customer using 4,000 gallons per month would increase by about $14 per month when rates are fully implemented in 2025.
The company last filed for new rates through a general rate filing in September 2018 and last implemented new rates in 2019.
The increases for residential wastewater customers will vary depending on the community served. Additional information on current rates is available on the company's website at https://www.amwater.com/inaw/customer-service-billing/your-water-rates.
Recognizing that affordability may still be an issue for some customers, the company is proposing a new rate design that provides 1,500 gallons of water usage at no additional cost above the fixed monthly customer charge for all water customers. The proposed change would provide relatively low-cost basic water service for customers on fixed incomes that use a lower volume of water than the typical residential customer.
The filing also includes a proposed Universal Affordability Tariff to provide multiple tiers of discounts to address the affordability needs of different levels of household income. Under the new rate structure, eligible households would receive monthly bill discounts of between 30 and 80 percent for water service.
The IURC's rate review process offers multiple opportunities for customer involvement. Customers can participate through written comments, attendance at public input hearings, and consumer advocacy organizations that participate in the proceedings. For more information on the company's rate proposal and to find out what actions customers may take, visit us online at https://www.amwater.com/inaw/customer-service-billing/your-water-rates.
For customers facing a financial hardship, Indiana American Water offers payment plans and budget billing. Indiana American Water also provides information to customers about the Low-Income Household Water Assistance Plan (LIHWAP). More information can be found by clicking on the Low Income Program link under the Customer Service & Billing heading on the company's website or by clicking here.
For tips on how to reduce your water bill by conserving water, visit our Wise Water Use page at https://www.amwater.com/inaw/Water-Wastewater-Information/wise-water-use.