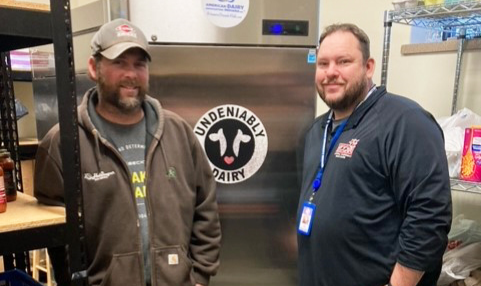 Times-Union
Staff Report
WARSAW — Combined Community Services has received a new refrigerator thanks to local dairy farmer Andy Fosnaugh with Fosnaugh Farms.
The industrial-grade refrigeration unit was provided through a Farm Community Relief Grant from the American Dairy Association Indiana Inc., an organization representing over 700 dairy farm families throughout the state of Indiana, according to a news release from CCS.
"The farmer applied for a community relief grant, and we were fortunate to receive one," said Tim Frame, director of emergency assistance at CCS.
"This unit will help keep the families our food pantry serves nourished with dairy and other perishable items during this season and beyond," he said.
To learn more about CCS, click here.