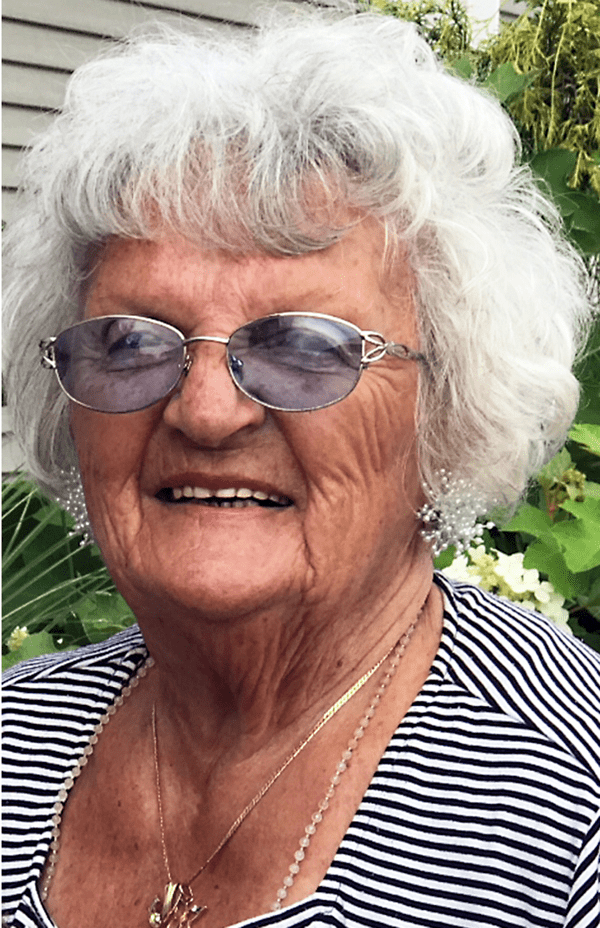 Isabelle Ayres Deafenbaugh passed away peacefully on Saturday April 21s at Miller's Merry Manor. She was fondly referred to as "Champ " by her siblings and " Izzy " by her many friends.
Isabelle was born on July 18, 1927 and was the daughter of Ed and Ruth Metzger Ayres. The Ayres family were long- time residents of Sidney, Indiana. Isabelle graduated from Sidney High School with the class of 1944.
Isabelle was preceded in death by her husband Ray Deafenbaugh, sons, Greg Holloway, Jim Deafenbaugh and Jeff Deafenbaugh, and sisters Ruby Montel, Edna Malloy, Mary Tridle, Louise Plummer and nephew Richard Sellars.
Isabelle is survived by daughters Sara Satterfield, Nilah Wagner, sons, Bill Deafenbaugh and Michael Holloway and wife Bo, her brothers Arden Ayres and Bill Ayres. She was beloved by many grandchildren, great and great- great grandchildren. She was also loved and cherished by many wonderful nieces and nephews. She was blessed in her life with many long time devoted friends.
Isabelle lived over 20 years in Bradenton, Florida. She was a member of the Sarasota First Brethren Church, Bradenton Moose Lodge, Volunteer for the Red Cross, Manatee Hospital and Manatee Sheriff's Department.
Before moving to Florida she attended Warsaw First Brethren Church and was a member of the Warsaw Moose Lodge. She volunteered for the Red Cross and the Democratic party.
Isabelle will be remembered for a quick smile, amazing energy and love of dance, especially to Boot Scotin Boogie line dance. She was always the last one off of the dance floor. She was a one of a kind woman with a great loving spirit. In her words " she never met a stranger".
The family would like to give special thanks to Sara Satterfield for being such a great caregiver. Many thanks to all of her family for their love and support, and to the many friends that touched her life. Thanks also to the amazing, caring staff at Millers Merry Manor. You brought much joy to her.
In lieu of flowers the family kindly requests donations be made to the First Brethren Church of Warsaw, The Warsaw Moose Lodge or the American Red Cross.
A memorial service will be held at the First Brethren Church of Warsaw at 11:00 am May 19th. A reception and luncheon will follow for friends and family at the Warsaw Moose Lodge.
To Sign the Guestbook or Send a Condolence go to http://www.mchattonsadlerfuneralchapels.com