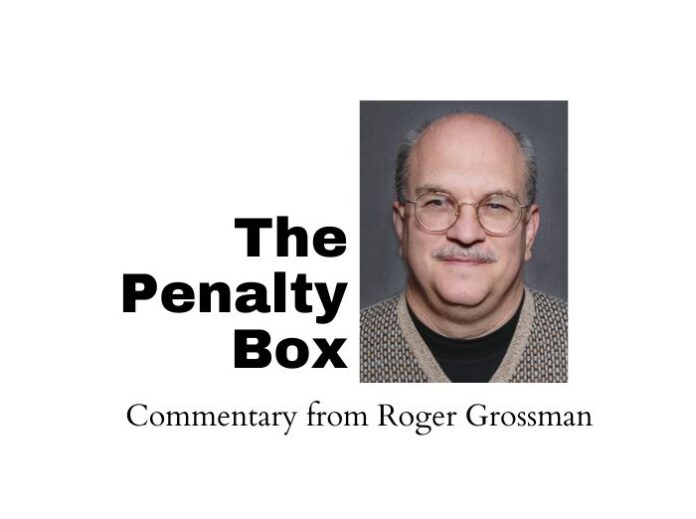 Editor's note: Beginning this week, look for Roger Grossman's column here each Wednesday.
By Roger Grossman
News Now Warsaw
WINONA LAKE — The basketball season is over for Grace College.
But my goodness, what a season it was.
Where do we start?
I was raised right, so I roll with "ladies first."
The Grace women's basketball team had thoughts at the beginning of the season that they could have a good year. But expectations for the women's basketball team at Grace College have been high before and not worked out for various reasons.
So the preseason prospectus for this year's team was very positive, but the optimism outside the locker room was … what's the word … tempered—that's it, tempered.
Then the season started, and it started with nine wins out of 10 including four straight conference wins.
And it felt different than in previous seasons, but history dictated caution.
As they waded through the rest of the conference season, they got swept by Marian and Indiana Wesleyan. But it was clear that those two squads were not only the best in the conference but had the potential to make long runs in the NAIA women's tournament—and both did.
The wins piled up—10, 11, 14, 16, 18, 19.
Could they possibly get to 20?
Twenty wins were rarely traversed territory for Grace women's teams. They only won 20 three other times in a history that dates back to 1976-77.
This felt different.
They finished the regular season with 19 wins, 13 of them in the conference. They'd never won that many league games before.
Now it not only felt different — it was different.
Win number 20 came and there were still more games to play. They hosted a conference tournament game and won it.
They would ultimately lose in the semifinals of the CL tournament, and then they had to wait for the NAIA selection show to see if their season was good enough to smash through another glass ceiling.
They watched, and waited, and there is was … "Grace College" big and bold on their screen. They were seeded-12th and they were headed to Rio Grande in southeast Ohio to play Pikeville from Kentucky in the first round the following week.
That could have been enough, but they went to the NAIA tournament with plans to win, and they beat Pikeville.
A second-round loss meant that the Lady Lancers could still participate in the National Christian College Athletic Association tournament that they'd be hosting.
They lost in the semifinals and took third, which was their seed.
The new school record is 24 wins.
For the men, the feeling was very different from the start in October.
They were good, they were deep, they were talented, and Lancer Nation expected them to be good.
They did not disappoint.
31 wins in 35 games, they were the Crossroads League regular season champs, and they won the conference tournament in front of a standing-room-only crowd at the Manahan OCC that made a roar when Frankie Davidson dunked home the clinching score that building had never heard, or felt, before.
They were highly thought of nationally, but the reaction was remarkable to see their name on the 1-seed line in their NAIA region, and they were the number-2 overall seed.
They won their first two games of that tournament at home, also in front of huge crowds despite it being spring break.
They went to Kansas City and advanced again, but their season ended just shy of the Final Four.
I have figured out a few things at age 55, but one that I haven't yet is this question: which is harder…overcoming long-held doubts or meeting extraordinarily high expectations?
Forging new territory, or taking everyone's best shot every time out and winning 31 of 35?
Neither is easy. Nothing worth having ever is.
When they happen at the same college in the same basketball season, you know it's been a special winter.
Call it a "Season of Grace."
* * *
Roger Grossman has been covering local sports in Kosciusko County for more than 30 years and is employed with News Now Warsaw. You can reach him at  rgrossman@kensington.media