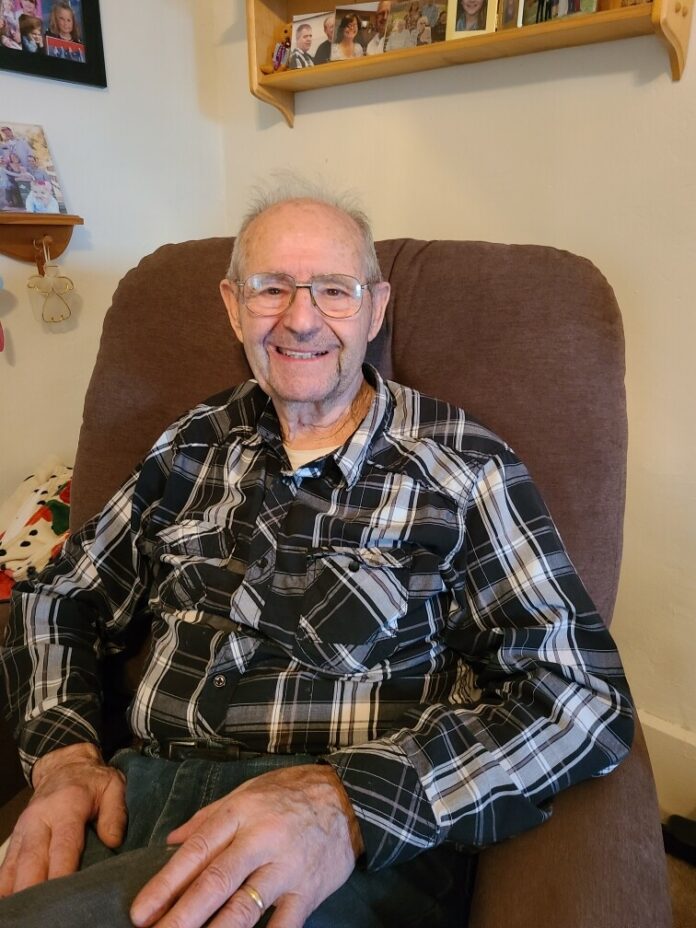 James D. Truex, known to most simply as "Jim," passed away quietly on Sunday, August 29, 2021 at 6:25 p.m. in Fort Wayne at Parkview Randallia Hospital. He was 90 years old.
Born at home in Clunette, Jim was the son of Algie and Martha (Grove) Truex. He was a lifetime area resident and spent more than 71 years married to the late Donna Jane (Robinson) Truex. The pair was married in June of 1948 though Donna Jane passed on March 9, 2020.
Jim was truly a salt-of-the-earth; he was a kind, giving person who spent more than 50 years working with Creighton Brothers. He was also a longtime member of Atwood Aldersgate Church and of Echoes of the Past – promoting the restoration and preservation of tractors and other farm equipment. He restored several tractors himself and was a good mechanic. He could fix nearly anything and liked helping others with projects. He also enjoyed traveling and logged many miles with his wife in their RV. Most of all, Jim was a proud father, grandfather, great-grandfather and great-great-grandfather.
Those who survive with memories to cherish include sons, Raymond (Tina) Truex and Ronald (Mindy) Truex; daughter, Dara (Mike) Long- all of Warsaw; 11 grandchildren: Angela (Grady) Sanders of Texas City, Tx, Dawn (Scott) Vargo of Nappanee, Erika (Bart) Loe of Warsaw, Rushell DeFries of Warsaw, Heather Truex of Warsaw, Tracy (Jason) Nichols of Warsaw, Aerial (Eric Whitaker) Gilbert of Etna Green, Aubrey (Michael) Loomis of Fort Wayne, Hanna Long of Bourbon, Jessica Wynn of Portland, OR and Isaac Long of Plymouth; 24 great-grandchildren and 2 great-great-grandchildren. He is also survived by two sisters-in-law, Arelene and Louise Truex. In addition to his wife, he was preceded in passing by 9 brothers and sisters.
A Life Celebration® is planned with Titus Funeral Home and Cremation Services of 2000 East Sheridan Street, Warsaw where friends may gather on Wednesday evening from 4 to 8 p.m. Family friend, Pastor Mike Beezley will officiate Jim's funeral on Thursday, September 2, 2021 at 11 a.m. in the funeral home with doors open for one hour prior. Burial will follow at Stony Point Cemetery.
Memorials may be directed to Aldersgate UMC or to Cardinal Services with envelopes available at the funeral home. Written condolences may be left for the family at www.TitusFuneralHome.com