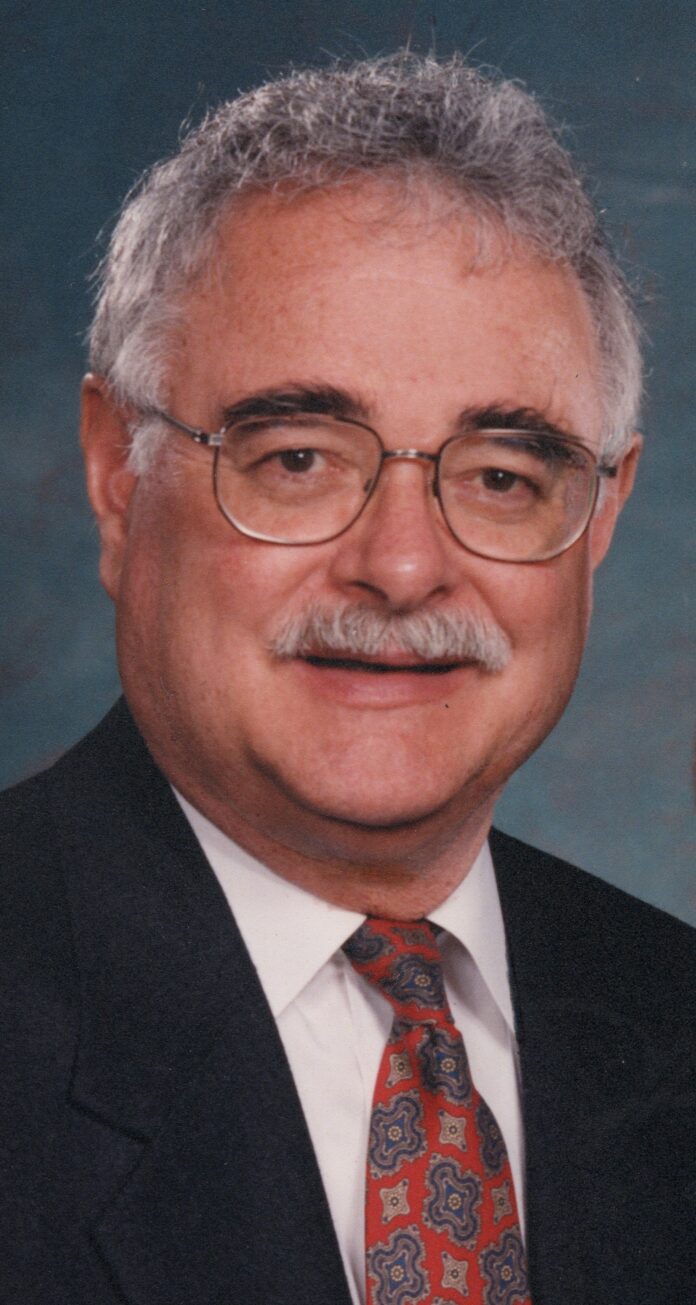 James "Jim" Harrison Nesbitt of Grace Village Retirement Community, Winona Lake, Indiana passed away at 1:41 a.m. on Thursday, March 24, 2022 at Grace Village Health Care at the age of 86.
He was born on June 10, 1935 in Hamburg, New York to Anita (Clarkson) and John Guild Nesbitt.  Jim was a very intelligent man and loved learning.  Throughout his life he earned several degrees, he graduated Princeton University in 1958 and attended Grace College from 1959-1962 and earned his bachelor's degree and Doctorate of Theology.  He also attended the University of Paris in France.  He spent his life teaching wherever God planted him, and he loved serving his Lord as a missionary.
Jim met his future bride, Nancy Lee McBride, in 1962 while she was working part time at Murphy Medical Center in Warsaw.  On July 6, 1963 they married and shared the next 54 years doing everything together, from raising their family, traveling and becoming grandparents.  Nancy went to her Heavenly home on June 26, 2017.
After the Nesbitt's married they joined the Unevangelized Fields Mission and left for France in 1964 as church planters in Amberieu-en-Bugey.  They helped with churches in the Albarine Valley and with youth activity with Tom and Doris Julien, who had obtained the Chateau de St. Albain for the Grace Brethren.  Later the Nesbitt's moved to Valence, when they started a church with others, meeting in their home dining room.  From a small Bible study group, the church in Valence has grown immensely…now having two services on Sundays.  Jim and Nancy also started the only French Optimist Club outside Quebec or France.
They returned to Winona Lake in 1981 to serve as Midwest Representative of UFM, and Jim as director of the Modern Language Department at Grace College.  They were called back to Bala-Cynwyd, Pennsylvania to direct UFM from 1991-2001.  Together they had the privilege of visiting many different countries, from Ireland to the jungles of the Amazon, to South Africa and even to China.  In 2001, they moved back to Winona Lake and enjoyed being members of Winona Lake Grace Brethren Church.
Jim had a wonderful and full life with Nancy, their children and grandchildren.  They created many memories but now he is enjoying his new home together again with Nancy in Heaven, promised by Jesus.
He will be lovingly remembered by his two sons, Patrick (Ella) Nesbitt (Finland), Eric (Evelyn) Nesbitt (Germany), daughter, Caroline "Carrie" (Christopher) Brown (Merchantville, New Jersey), and six grandchildren, Alex, Fiona, Alicia, Ian, Sasha, and Lucas.  He leaves behind his brother, Peter (Jodonna) Holbrook (Florida) and many friends and family here and overseas.  He was preceded in death by his parents, wife, one brother and one sister.
Jim's life will be celebrated with a funeral service that will be conducted at 11:00 a.m. on Tuesday, March 29, 2022 at Redpath-Fruth Funeral Home and officiated by Chaplain Bryan Benjamin.  Burial will follow with a graveside service at Oakwood Cemetery of Warsaw.  Friends and family may visit an hour prior to the service from 10:00 – 11:00 a.m. at Redpath-Fruth Funeral Home.
Memorial donations may be directed to Grace College and Seminary, 200 Seminary Drive, Winona Lake, Indiana  46590; or to Crossworld, 10000 North Oak Trafficway, Kansas City, Missouri  64155 and would be appreciated by the family.
Online condolences may be sent through the funeral home's website at www.redpathfruthfuneralhome.com.