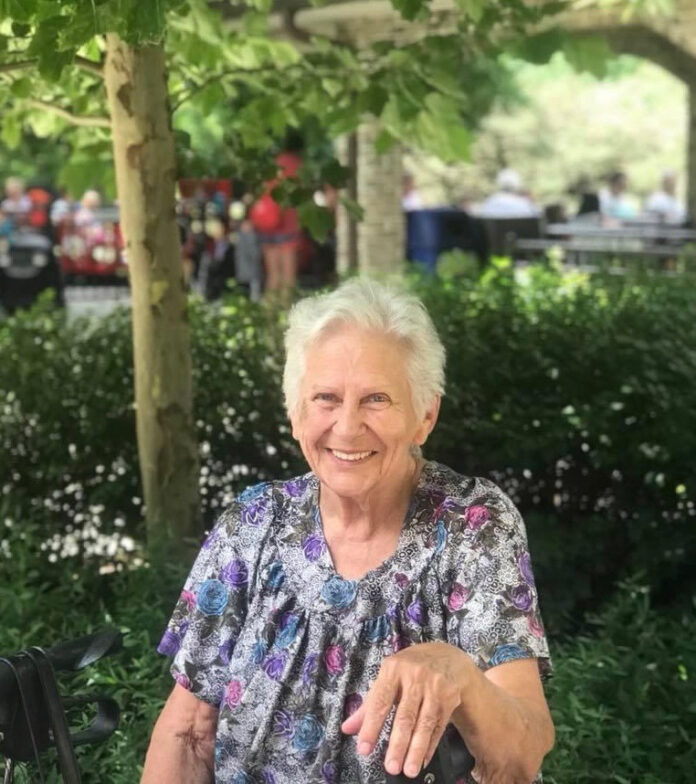 Jean Dreher, age 78 of Warsaw and a longtime resident of Kosciusko County, passed away on Friday, November 19, 2021 in Fort Wayne at Lutheran Hospital. The Lord gently took her hand at 11:00 p.m.
Born Emma Jean Bradford on June 25, 1943, Jean was the daughter of Henry and Daisy (Wadkins) Bradford. She was born near Hoffman Lake and spent her formative years in Silver Lake where she attended school.
A hardworking, kind person, Jean would do nearly anything to help someone in need. She was an active member of God's Highway to Heaven Church. She loved animals of all kinds, especially hummingbirds, and was known to care for the strays and wild animals too. Second only to her love for Christ, loved her family, especially her grandkids, at her house there were very few rules! Her grandkids would often call her Gma or Grammy. She enjoyed cooking and was tickled to share the fruits of her labor with her family when she could. She even showed her love for friends and neighbors by cooking for them regularly.
Those who survive with memories to cherish include daughters: Lisa (husband, Jerry) Creekmore of Claypool, Christina (husband, Paul) Crace of Argos, Lorena Seaitz of North Carolina and Laura Garner of North Carolina; sons, Charles Dreher, Jr. of North Carolina, Robert (wife, Robin) Dreher of North Carolina and Jack Dreher of North Carolina; many grandchildren including those who survive locally: Randy, Augustus, Paul and Dakota Bouse, Brittany Hohman, Chelsie, Ashley, Lola and Olivia Creekmore and Kyra, Sawyer, Shyann, Lyric and Alyssa Crace and many great-grandchildren including fourteen of them who survive locally. In addition, she is survived by her siblings: brother, Mitchell (wife, Sandy) Bradford and sister, Linda (husband, Steve) Jackson, both of North Manchester. She was preceded in passing by her parents Henry and Daisy; brother, Charles Bradford; sister, Myrtle Lipply and niece, Brenda Evans.
Titus Funeral Home and Cremation Services, Warsaw is entrusted with arrangements. A Life Celebration® is planned for Wednesday, November 24 at 11:00 a.m. at God's Highway to Heaven Church, 555 Webber Street in Warsaw. Friends may gather at the church on Tuesday from 4 to 8 p.m. Burial will be in Oakwood Cemetery.
Memorial gifts would be appreciated by the family. Gifts may be made to God's Highway to Heaven Church or God's Highway to Heaven Food Pantry. Written condolences may be left at www.TitusFuneralHome.com