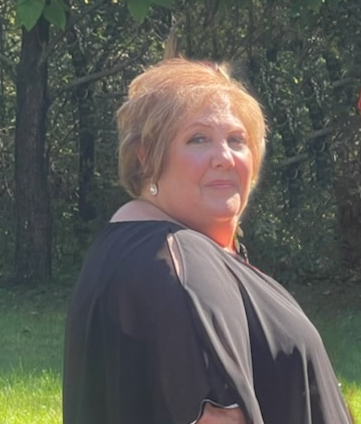 Joy Ellen Homan, a resident  of Warsaw and previously of Nappanee, passed away at home, surrounded by love from her family, on Monday, December 20, 2021. She was 55 years old.
Born on March 4, 1966 in Marion, IN, Joy was the daughter of Charles W. and Emma L. (Wray) Pogue. She spent her formative years in Grant County and was a 1984 graduate of Mississinewa High School. She went on to attend Parkview Fort Wayne's school of nursing and completed coursework at Indiana University-Purdue University, Fort Wayne.
On October 10, 1987, Joy was united in marriage to Eric Homan who she met through friends in their high school years. Together they shared 34 years, two children and five grandchildren. Joy was a loving, compassionate person and adored her role as grandmother; she was overjoyed to learn a sixth grandchild was on the way and due in January (a granddaughter, Emilia).
Joy loved time spent with her family. She enjoyed cooking for them and was excellent at spoiling her grandchildren. She was supportive, compassionate, sympathetic, and kindhearted. Professionally, she worked
for Homecrest (now Masterbrand) for more than 21 years. More recently, she worked with Phend and Brown. She was a hard worker but nothing meant more to Joy than time spent with her family.
In addition to her husband, Eric Homan of Warsaw, Joy is survived by two children: Jacob Charles Homan (wife, Madison) and Rebecca Danielle Simic (husband, Trenton) both of Nappanee; five grandchildren: Aubri Simic, Autumn Taylor, Carter Simic, Henley Homan and Daniel Homan and four siblings: Carol Van Curen of Clunette, Brian Pogue (wife, Angie) of Fishers, Jeff Pogue (wife, Lisa) of Chapel Hill, TN and Mark Pogue (wife, Melissa) of Marion. In addition, a large extended family survives. She was preceded in death by her parents, two brothers: Noel and Ray Pogue and brother-in-law, Phil Van Curen.
A Life Celebration® is entrusted to Titus Funeral Home and Cremation Services, 2000 East Sheridan Street, Warsaw. Friends may gather there on Monday, December 27, 2021 from 2 to 4 and 6 to 8 p.m. On Tuesday, Joy's brother, Pastor Mark Pogue will officiate the funeral beginning at 11 a.m. with doors open for one hour prior. Burial will follow in Warsaw's Oakwood Cemetery.
Memorial gifts may be given to either Kosciusko Home Care and Hospice or K21 Cancer Care Fund with envelopes available at the funeral home. Written condolences may be left for the family at www.TitusFuneralHome.com