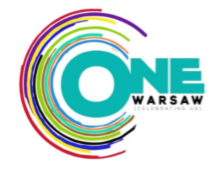 A Juneteenth event and prayer vigil will be held in downtown Warsaw on Friday evening.
The event, put together by ONE Warsaw, is a local celebration of the emancipation of the last enslaved African Americans in the Confederacy in Galveston, Texas on June 19th, 1865. This was two years after President Abraham Lincoln signed the Emancipation Proclamation, which became official in 1863.
The event will feature several speakers including area pastors and Warsaw Schools Superintendent Dr. David Hoffert.
In the spirit of a prayer vigil, ONE Warsaw requests the public join them without protest signs for this event. ONE Warsaw also requests that guests follow social distancing guidelines and wear masks for the safety of all.
The event is scheduled to take place between 8 and 9 PM and will be streamed live on the ONE Warsaw Facebook page for those who cannot make it.
ONE Warsaw nonprofit was reorganized in 2019 with the first annual Community Inclusion Event last fall with the mission of supporting, celebrating, and educating all peoples. For more information and to sign up to join the mission, see the ONE Warsaw – Celebrating Us Facebook page where it posts about monthly open-to-the-public meetings.