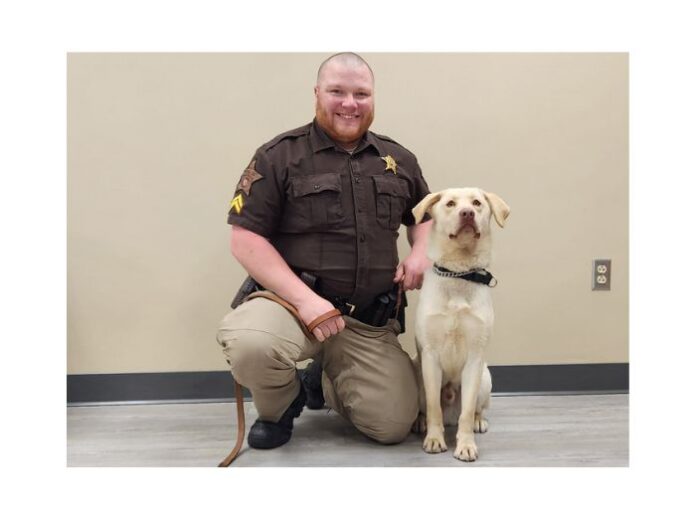 By Dan Spalding
News Now Warsaw
WARSAW — Kosciusko County's newest K9 was introduced to the community on Thursday.
A one-year-old golden lab named Buck will be trained and ready to go this summer and will serve as the first-ever K9 trained to detect drugs in the jail.
The new addition won the support of a family whose son, Officer Rod Bradway, was killed in the line of duty in 2013, according to information provided by the sheriff's office.
Tom and Sheri Bradway founders of, A Quilt for Mother's Tears, have been a supporter of the Sheriff's Office K9 program since 2021, when they donated three ballistic vests for the department's K9s.
The family agreed to pay the cost to purchase the dog, said Sheriff Jim Smith.
Buck was a rescue dog from the Lansing, Mich., area.
Adding a drug-detecting dog to the jail was first proposed by Smith in his campaign for office last year.
Buck joins three other K9s in the department. He will be trained to do drug detection as well as search skills, but won't be trained in biting so that it can work up close with inmates, Smith said.
Buck's handler will be Caleb Snyder who has been with the department since 2014.