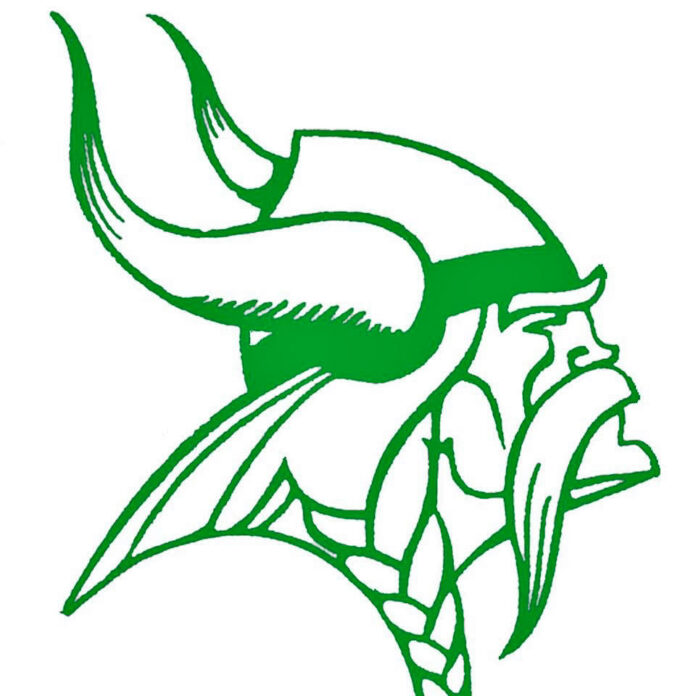 The SMITHSTRONG Foundation Fund, a component fund of the Kosciusko County
Community Foundation, provides annual support to Tippecanoe Valley School Corporation's athletic program to recognize outstanding student athletes. This year's recipients of the SMITHSTRONG awards are Amy Baca and Mason Stephen.
Amy Baca is a two sport TVHS athlete, accomplished in both volleyball and softball. She excelled in her responsibilities as team captain and also participated in many other extracurricular activities, including the Viking Athletic Leadership Team. Amy plans to continue her education and her volleyball career at Goshen College.
Mason Stephen is an accomplished member of the TVHS swim team. He holds the school record and the TRC record for the 100-meter breast stroke. He served as team captain and received awards for Academic All-Conference, Mental Attitude, and Rookie of the Year. Mason plans to attend Purdue University for his undergrad studies.
The SMITHSTRONG Foundation Fund was established at the Community Foundation by Michelle Smith LeDrew and Ryan Smith in memory of their father, Charlie Smith, and their brother, Scott Smith, who passed away in a plane crash in 2015. The recipients of this award exemplify the values that Charlie and Scott demonstrated in their daily lives.
Before beginning a career in banking, Charlie Smith was a teacher and the first ever football coach at Tippecanoe Valley High School. He coached 16 seasons, one of which culminated in the school's only football state championship. Charlie also served on the Tippecanoe Valley School Board.
Scott Smith was a talented student athlete during his high school years at Tippecanoe Valley High School. He had a law practice in Warsaw and was also a deputy prosecuting attorney in Kosciusko County. Scott was a member of the TVHS Distinguished Alumni Committee.
The SMITHSTRONG Foundation Fund memorializes Charlie and Scott's love of Tippecanoe Valley High School, athletics, and serving others by annually providing support to recognize outstanding TVHS student athletes. To make a gift in memory of Charlie and Scott Smith and help this award provide support to future students, visit kcfoundation.org/donate.
Since 1968, Kosciusko County Community Foundation, Inc. has helped donors achieve their charitable dreams. The Community Foundation is a public charity that grants about $3 million annually in the areas of education, health, arts and culture, recreation, civic projects, environment and human services. Gifts made to the Community Foundation are tax-deductible. For more information, call 574-267-1901 or visit 102 E. Market Street, Warsaw.