Kosciusko Community Hospital is making a donation to the City of Warsaw Stormwater Utility.
A press release from the Lutheran Health Network hospital says the $5,000 donation will help redevelop the trail area along Ring Road behind the hospital. The project will mitigate surface runoff and buffer the Beyer Trail wetlands from pollutants.
Warsaw Stormwater Coordinator Ryan Workman says this is the beginning of projects that will continue improving water quality for the city.
"The Beyer Farm Trail Stormwater Project will be a launch to future stormwater projects which focus on these qualities and are accessible to the public," he explains.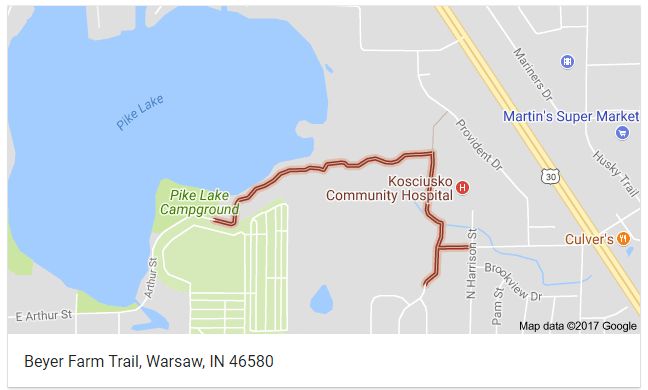 Kosciusko Community Hospital CEO Kirk Ray expresses excitement for the project, which will creatively address recent water quality and erosion issues along the trail.
"We are pleased to partner with the city on this meaningful project that enhances the entry point to the Beyer Trail while addressing storm water run-off. A healthier community is ensured when the area waterways are clean," he says.
The project is set to start this fall.