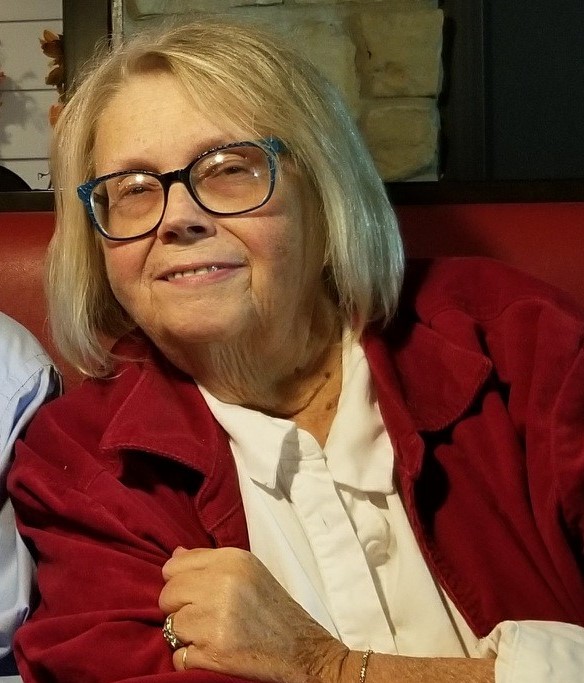 Kennetta Kay (Powell) Smith, 71 of Argos, Indiana passed away on January 6, 2022 at 2;38 p.m. at Vibra Hospital of Northwest Indiana, Crown Point, Indiana. On March 14, 1950 in Argos, Indiana she was born to Kenneth D. Powell and Betty J. (Klingerman) Powell. She had lived in the Argos community all of her life.
On September 19, 1969 in Plymouth, Indiana she married Richard E. Smith and together they shared the next 52 years until his recent passing
Kennetta worked as a clerk at Holland Hardware, Argos, Indiana; and as a Dental Assistant for Dr. Ward and Dr. Dixon, both of Argos, Indiana.
She was a graduate of Argos High School with the class of 1968.
Kennetta loved to set on the poach and watch thunderstorms and being at their pond. She was always there for her grandchildren and enjoyed spending days with them each year at the Marshall County Fair.
Kennetta is survived by her sons –Michael Smith and wife Sherry of Argos, Indiana; and Matthew Smith and wife Stacy of Argos, Indiana.
8 Grandchildren – Zachery Smith and wife Hannah, Alyssa Howard and husband Chris, Isaiah Smith, Parker Smith, Izabelle Hayn,  Matthew Smith Jr., Meagan Jagnecki, and Monica Crace   3 Great Grandchildren – Addy, Bentley and Teagyhn
Sister – Sue Trump and husband Mike of Argos, Indiana.
She is preceded in death by her: Parents, Husband, Grandson – Kyle Smith, Granddaughter – Breanna Abbott.
Friends may visit with the family on Thursday January 13, 2022 from 6 p.m. – 8 p.m. at the Earl-Grossman Funeral Home 208 N. Michigan St., Argos, Indiana.
Funeral Services will follow on Friday January 14, 2022 at 11:00 a.m. at the funeral home with Mark Klingerman. Burial will follow at the Maple Grove Cemetery, Argos, Indiana.
Memorial Contributions may be made to the 4-H Council, c/o Goat Project;  112 W. Jefferson St., Plymouth, Indiana 46563.
Arrangements have been entrusted with the Earl-Grossman Funeral Home, Argos, Indiana