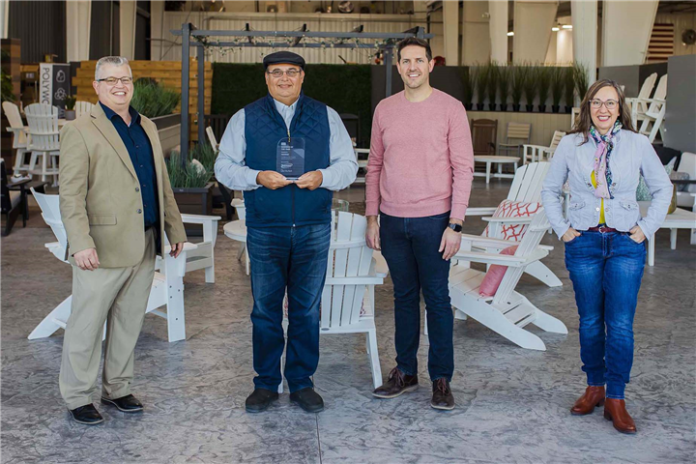 TIMES UNION REPORTS – The Kosciusko Chamber of Commerce is seeking nominations for their Annual Chamber Awards.
Awards include the highly anticipated Man and Woman of the Year awards, as well as Business of the Year, Rising Star, Making a Difference, Health & Wellness in the Workplace, LaunchPad Family Friendly Business, Government Excellence and Young Adult Professional of the Year. These awards will be presented at their Annual Awards Dinner in January 2022.
All business award winners must be active members of the Kosciusko Chamber of Commerce. Award nominations are due by Nov. 19 and can be submitted through the Chamber's website at https://www.kchamber.com/award-nominations/
The Man and Woman of the Year awards are given to any man or woman who resides in Kosciusko County and has contributed to the county, has been a county resident for no less than five years and has made a positive impact on the quality of life in the county. This Award is sponsored by 1st Source Bank and Times-Union. The 2020 Man and Woman of the Year were Dr. David Hoffert and Angie Ritchey.
The Business of the Year Award lauds a Kosciusko Chamber member that has exhibited exemplary leadership, business growth and service to the community. The recipient will be recognized as a leader in the business community and as serving as positive example of business practices. This award is sponsored by Lake City Bank, the 2020 award recipient was POLYWOOD.
The Rising Star Award is given to a business or organization that has been in operation for less than five years. This award celebrates Kosciusko County's highest performing new companies and recognizes those that have exceeded initial targets for growth and financial performance, best demonstrated an understanding of their competitors, customers and the markets they operate in and have the foundations in place for continued commercial success. This award is sponsored by Horizon Bank and was presented to Winona IT in 2020.
Each year, the Making a Difference award is given to a business, nonprofit, or service organization that has made a significant impact in Kosciusko County. This business or organization should also support the Chamber through participation. Last year, the award was given to The Salvation Army and is sponsored by Old National Bank.
Sponsored by PNC Bank, The Health & Wellness in the Workplace award is presented to a Chamber member who has created and maintained healthy practices in their workplaces. Criteria includes wellness activities, employee engagement, access to resources and a healthy environment. The 2020 recipient of this award was the Kosciusko County Government.
Last year, the Chamber introduced a new award, the LaunchPad Family Friendly Business Award. This award is given to a business that provides innovative and creative solutions to support their employees' family and/or child care needs. It was presented to Wawasee Community Schools in 2020 and is sponsored by Kosciusko Home Care & Hospice.
The Government Excellence Award is given to any official (either elected or appointed) who has performed a particular service or overall effectiveness in office on behalf of residents within Kosciusko County, is currently in any level of government office or has been out of office no more than two years (local, state, or federal) and has demonstrated commitment to supporting business. This award is sponsored by Zimmer Biomet and the 2020 award winner was Tony Ciriello.
The Young Adult Professional of the year award is given to any individual who is 39 years or younger and is employed in Kosciusko County, has achieved success and excellence in their field before the age of 40, has demonstrated leadership, initiative and dedication in pursuing their careers and commitments outside of work. This award is sponsored by Crossroads Bank and was given to Travis McConnell in 2020.