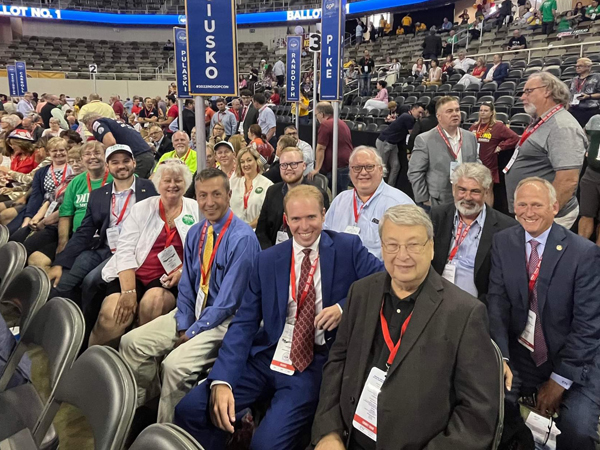 Indiana Secretary of State Holli Sullivan failed to get the Republican Party's nomination to run in the fall election, losing to challenger Diego Morales, according to an Associated Press story. GOP delegates nominated Morales Saturday, who worked in the governor's office when Mike Pence led the state.
In November, Morales will face Destiny Scott Wells, an Indianapolis attorney and Army Reserve intelligence officer who ran unopposed for the Democratic nomination. Libertarian candidate Jeff Maurer also will be on the ballot.
Republican delegates also chose Morgan County GOP Chair Daniel Elliott for the party's state treasurer candidate and current State Auditor Tera Klutz for renomination. Democrats nominated Jessica McClellan for state treasurer and ZeNai Brooks for state auditor at their convention Saturday.