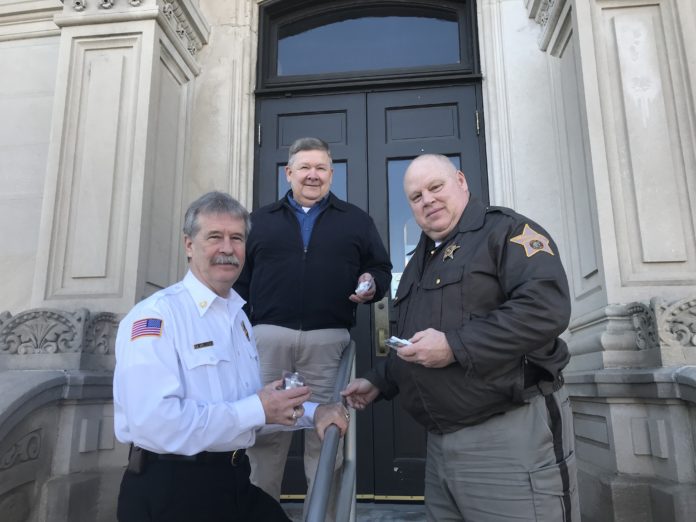 The Indiana Department of Health issued a grant to Kosciusko County for a nasal spray that can reverse an opioid overdose.
The Kosciusko County Sheriff's Department, Warsaw-Wayne Fire Territory, and Kosciusko County Health Department worked together to file for the grant to ensure first responders were equipped with Narcan.
The grant provides 400 doses of the life-saving drug. The state is also providing training this month on how to apply Narcan to a patient.
Warsaw Fire Department is handling the deployment of the life saving measure to Fire Departments and EMS services in Kosciusko County. The Kosciusko County Sheriff's Department will be handling the deployment to law enforcement in Kosciusko County.