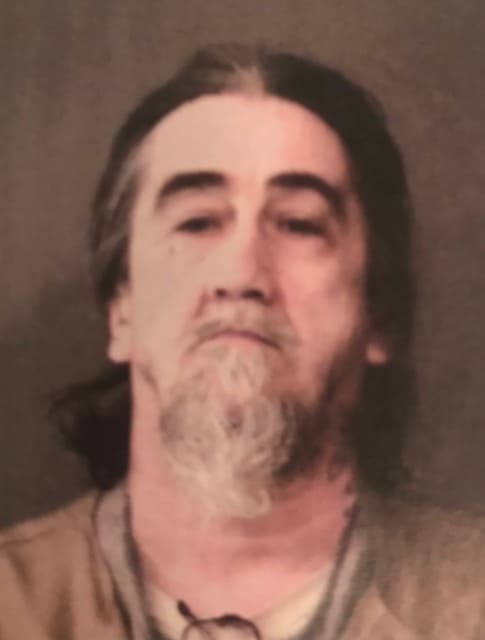 A convicted child molester will serve 24 years in incarceration, consecutive to the six-year sentence he's already serving for a prior conviction.
55-year-old Terry Shaw was sentenced this morning in Kosciusko County Superior Court I by Judge David Cates to six years for level 4 child molesting, with an enhancement of 18 years for being a habitual offender for a total of 24 years. Cates also ordered Shaw to reimburse the county for its costs and the costs of today's action.
Shaw indicated he wanted to appeal and asked for an attorney to be appointed to him.
Before Cates handed down the sentence, Deputy Prosecuting Attorney J. Brad Voelz read statements in the courtroom from the victim's mother and grandmother.
The mother wrote that their lives have forever been changed by what Shaw did. She said he was supposed to have been a family member that could be trusted but he was not. She said he has no respect for a child's innocence and she finds she's living her life in fear of what could happen to her children. She told Cates that she hopes he puts Cates in jail for as long as possible.
The grandmother wrote that Shaw left a permanent scar on her and her family that will never go away. She begged Cates to give Shaw the maximum possible sentence "so he can never do this again."
Attorney John D. Barrett, representing Shaw, acknowledged Shaw has a criminal history, but he also has an 11-year-old child. He also recently had two heart attacks, including one in 2016 that occurred while he was sitting in jail. Barrett said Shaw does understand he will pay for his conviction and will serve jail time, but he did earn his bachelor's degree while at the Indiana Department of Corrections.
"(Shaw) is 55 and serving a six-year sentence. He has health problems. How much time does he have left on this earth?" Barrett asked, adding that Shaw requested the court "have mercy on his soul" and not make it a life sentence.
Shaw declined a  chance to address the court.
Cates told Shaw that given the fact he was serving a sentence already, anything he ordered would be consecutive to that. He also told Shaw that he didn't take his health and his own child into consideration  before molesting the girl.
On Feb. 7, after over two hours of deliberation, the jury came back with a guilty verdict and also found him guilty of being a habitual offender.
Shaw was invited to the victim's mother's summer home and arrived July 8, 2016. Eight days later, Shaw got into an argument with the mother and he was asked to leave.
The victim, who was under the age of 14, became emotional and told her mother that Shaw had touched her genitals.
The victim told the investigating officer that on July 14 she was lying next to Shaw covered in a blanket and everyone else in the room was asleep. Shaw then put his hand down the front of the victim's shorts and under her underwear and put his hand on her genitalia, according to the probable cause affidavit.
He left his hand there for several minutes and the victim said she didn't know what to do. She then pulled Shaw's hand away from her and told him it was time for her to go to bed. Shaw told the victim she better not tell anyone what had occurred.
On July 18, 2016, her mother filed for a protective order against Shaw. While filing the protective order, the mother received a phone call from Shaw in which he threatened the mother and the daughter.