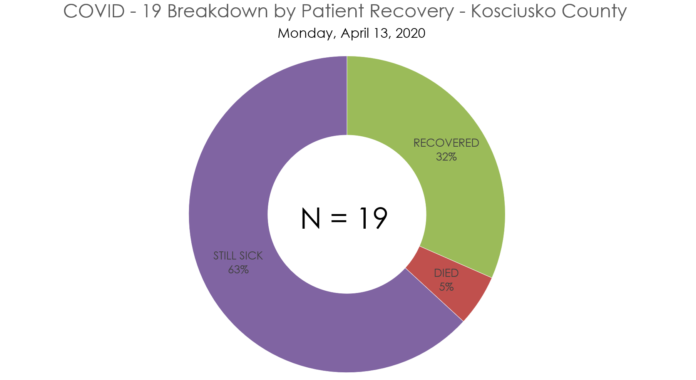 Kosciusko County reported one new case of COVID-19 today, but officials say some signs of improvement are showing.
The Kosciusko County Health Department said they have started to see improvement in at least six cases, and they continue to follow up with the current positive cases in the county, which now stands at 19.
The county has reported six recoveries as of last Thursday.
Of the current cases, 63 percent have been sent home, 21 percent are hospitalized and 11 percent are vented and hospitalized.