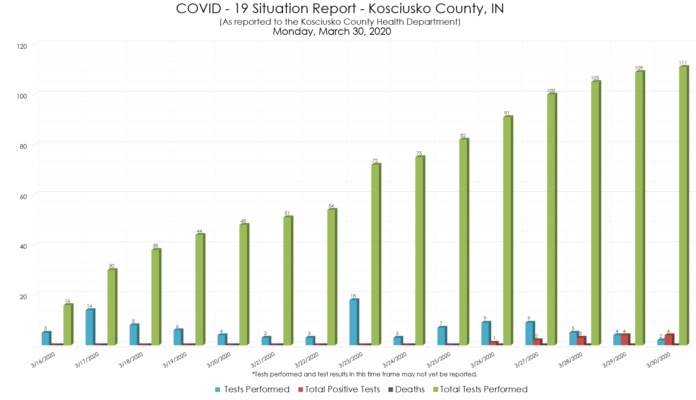 Kosciusko County is now reporting four positive cases of COVID-19 according to the newest data released by the Kosciusko County Health Department.
Officials say they have performed 111 total tests to date (March 30th) and have received 54 results, 50 of which have returned negative.
Officials want to remind everyone that once they are notified of a positive lab, they begin a case investigation. "So far, we have been able to start investigations within the first hour, meaning we have contacted the case and have identified close contacts, as well as work/facility environments. We properly instruct close contacts to quarantine themselves in accordance with CDC and ISDH precautions. Further, organizations are contacted and assisted in identifying who may be at risk and actions required."
For more on the state data regarding COVID-19, you can see that information by clicking here.