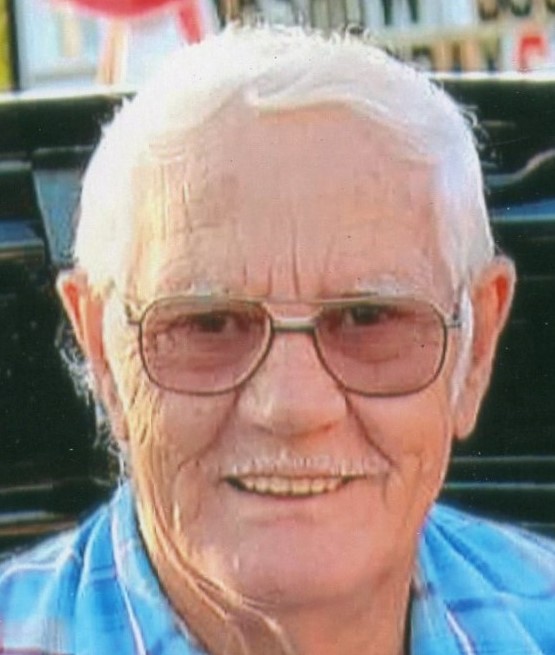 Age: 88
L.C. Drabenstott
Warsaw, IN 46582
L.C. was born March 29, 1934, in Sidney, Indiana, to Clarence Leroy and Louella Mae (Merdith) Drabenstott.
He was employed at DePuy, Warsaw, IN.  for 22 years in the Maintenance Dept.  He enjoyed racing cars and the Warsaw Speedway as a member of the Black Cat Racing Team.  He was the oldest member still living.
He enjoyed remodeling houses.  He could do it all, plumbing, electrical.  In his younger years he enjoyed driving semis.
L.C. was united in marriage to Peggy Ann (McGinnis) on March 28, 1953.  She proceeded him in death in September 2004. L.C. was also proceeded in death by his parents and a son, Allen David Drabenstott in November of 2011.
He is survived by three children:  Audrey (Palmer) Stambaugh, Lori Vincent and Lisa Scott and fiancé John Courson all of Warsaw, Indiana.  Eight grandchildren and 17 great-grandchildren; 3 dear friends, Everett and Mattie Dausman and Shelba Cooper, all of Leesburg, Indiana).  Three sisters Iris Kelley, Atwood, Indiana, Phyllis Bryan and Mary Stamper both of Elkhart, Indiana.
Visitation will be Wednesday, August 17, 2022 from 2:00 – 6:00 p.m. and for one hour prior to the funeral on Thursday, August 18, 2022.  Service will be at 11:00 a.m. at Redpath-Fruth Funeral 225 Argonne Road, Warsaw, Indiana, officiated by Pastor Michael Kelley. A graveside service will follow at Oakwood Cemetery, Warsaw, Indiana.
Online condolences may be sent through the funeral home's Web Site at www.redpathfruthfuneralhome.com