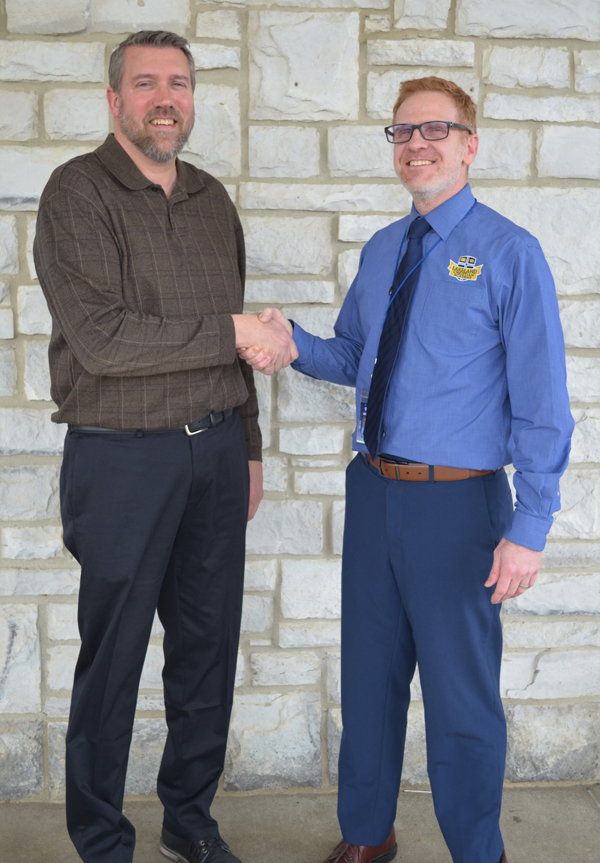 When the 2020-21 school year begins this fall, Lakeland Christian Academy (LCA) and Warsaw Christian School (WCS) will open their doors as one school.
The decision was reached this week for Community Grace Brethren Church (CGBC) to release WCS as their ministry and for the school to merge with LCA. This idea was discussed several times over the past few decades. Bringing both entities together to create a prekindergarten to 12th-grade school will create a school of over 300 students under the LCA brand. This will be the only prekindergarten to 12th-grade private Christian school in Kosciusko County, according to a press release from LCA about the decision.
Joe Elrod, the current LCA administrator and future superintendent of LCA, said, "Becoming a larger part of Kosciusko County's educational landscape is a great privilege and one we don't take lightly. Our desire is that LCA's Christ-centered prek-12 education will be an essential part of the community. Having this opportunity to explore new partnerships, honor current partnerships in a deeper way and expand and strengthen our ties within our community, as well as partner with and serve our community in a greater capacity, is exciting."
LCA is "excited" to partner with CGBC to lease the current WCS building to house the lower grades, a news release states. LCA is already creating plans to accommodate all grades on one campus at its Winona Lake location as soon as possible. By bringing these schools together, there will be a "stronger academic and spiritual culture," according to the news release. This merger creates continuity for parents by offering a "higher level of academic excellence, competitive athletics, and community engagement – all being accomplished through a biblical worldview," according to the release.
David Goshert, WCS Board of Trustees chairman, said, "I have watched the good blessings that can come from a Christian-based education through my family and others. As a WCS board member, I have also experienced the unity, faith and encouragement that is shared within the family of teachers and staff. I believe that God's control in all creation as taught in history, math, science, etc. provides the right focus for our young generations to live and lead. I am so excited to watch this prek-12 opportunity come to fruition in Kosciusko County."
WCS was founded in 1958 as a ministry of CGBC. LCA was founded as an independent Christian academy in 1974.
"Merging Warsaw Christian School and Lakeland Christian Academy will allow us to be better stewards of the resources God has given us," said WCS Administrator Doug Buller. "In addition to the conservation of resources, there is tremendous value in the synergy of aligned values and passion for Christian education here in our community. I am excited about what God is doing and will do in the future through the merging of WCS and LCA."
If you have a student in seventh to 12th grade next school year, attend LCA's Prospective Family Night on March 24 at 7 p.m. to learn more about the middle school and high school enrollment procedures for next school year. Parents seeking more information about enrollment for prek-12th-grade students can call 574-267-7265.