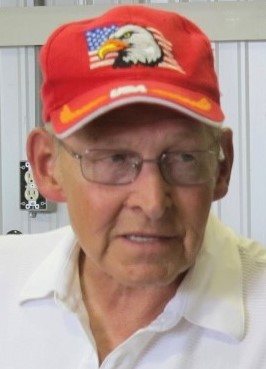 Larry Lee Shellenbarger, a resident of Grace Village Retirement Community in Winona Lake, Indiana and formerly of Huntington, Indiana passed away peacefully at home at 6:08 p.m. on Friday, August 19, 2022 at the age of 75.
Larry was born on January 17, 1947 in Huntington, Indiana.  He was one of three children born to Georgeanna Bell (Tharp) and Hubert Olin Shellenbarger.  He graduated from Huntington High School in 1966 and proudly enlisted in the U.S. Navy and served honorably for 4 years as a Mechanics Mate. Larry returned home to Huntington and worked as a Machinist Mechanic for many years.
He was married on May 15, 1982 to Marilyn Rose Miller, and they were blessed with 40 years of marriage before he passed away.  Larry was proud of his service in Navy and dearly loved his family who will forever remember the fond memories made throughout his life.
He leaves behind his wife, Marilyn R. Shellenbarger (Winona Lake, Indiana), four daughters, Sandra Spahn, Jennifer Shellenbarger, and Amy Hanson (all of Bellevue, Nebraska) and Sondra (Kent) Wright (Bluffton, Indiana).  Also surviving are seven grandchildren: John, Megan, Rhys, Granger, Noah, Ian and Everett, brother, Jerry (Daphne) Shellenbarger (San Jose, California), and his sister, Mary (Paul) Stork (Winona Lake, Indiana).  He was preceded in death by his parents.
Larry's life will be celebrated with a private family graveside service at Mount Hope Cemetery in Huntington, Indiana and officiated by Chaplain Kelli Parker.  Arrangements were entrusted to Redpath-Fruth Funeral Home, 225 Argonne Road, Warsaw, Indiana.
Memorial donations may be directed to the American Cancer Society, 5635 W 96th St Suite 100, Indianapolis, IN 46278.
Online condolences may be sent through the funeral home's website at www.redpathfruthfuneralhome.com.