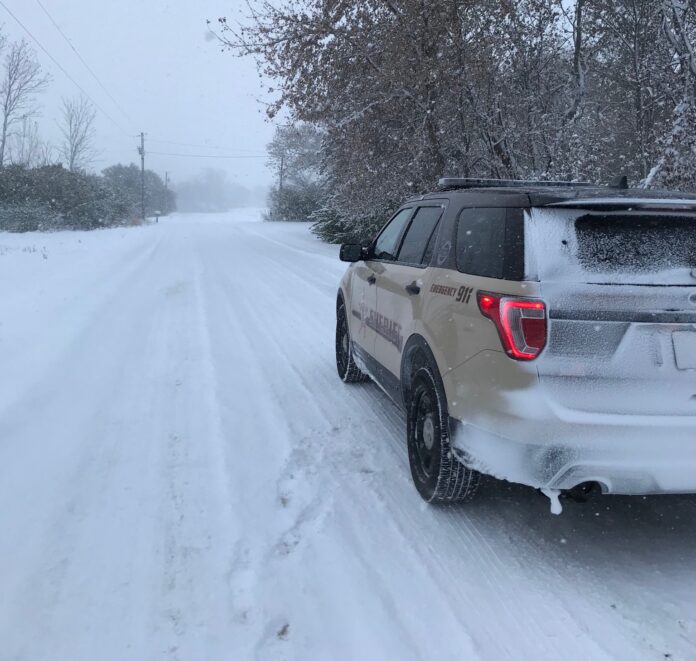 Local law enforcement handled over two dozen calls for slide-offs and accidents Monday afternoon through early Tuesday afternoon.
Kosciusko County 911 Director Sarah Lancaster said between 4:30 PM on Monday and 2 PM on Tuesday, 20 calls for slide offs and nine calls regarding traffic incidents were handled by various county agencies. There were no reports of any major incidents or injuries from any of these calls.
Breaking it down:
Warsaw PD: 3 accidents, 6 slide offs 
Winona Lake PD: 1 slide off 
Syracuse PD: 1 slide off 
Silver Lake PD: 1 accident, 1 slide off 
Pierceton PD: 1 slide off, 1 accident 
North Webster PD: 1 accident 
ISP: 1 slide off 
Kosciusko County Sheriff's Office: 3 accidents, 9 slide offs
Statewide, more than 300 crashes statewide with about 400 slide offs, says state police sergeant John Perrine. He said the silver lining despite such a high number is he did not hear of any of those incidents being major or involving fatalities.